Wildlife Guide
Introduction
Southern Africa is home to a wealth of wildlife. It is one of the best safari destinations in the world, with many National Parks including the world-famous Kruger National Park in South Africa, Hluhluwe-Umfolozi Game Park in KwaZulu-Natal, and the Etosha National Park in Namibia.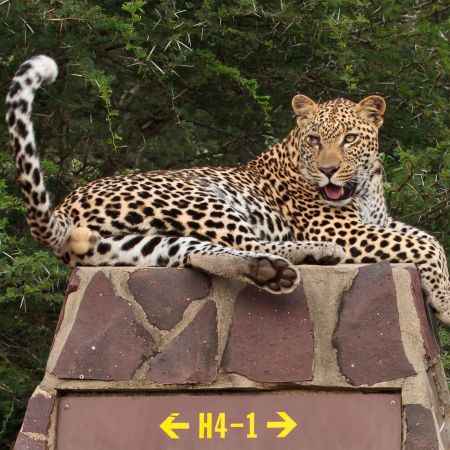 As well as National Parks, there are numerous Nature Reserves, as well as many bird and animal sanctuaries that care for the injured, sick or orphaned, and run rehabilitation projects to give them an opportunity to return to their natural environment. These include the AfriCat Foundation in Namibia, and Moholoholo Wildlife Rehabilitation Centre near Hazyview in South Africa. In South Africa alone, over 8 million hectares, or 20 million acres, of land is devoted to the protection of wildlife.
Mammals
There are over 300 species of mammals found in Southern Africa today, and many can now only be found in protected game reserves and National Parks. Most people come on safari to see the Big 5 - lion, leopard, elephant, buffalo and rhino. The term 'Big 5' is not a reference to their size, but an old hunting term relating to how difficult and dangerous these animals were to hunt and shoot. If a hunter could 'bag' one of the Big 5, it was a real trophy.
Birds and Reptiles
Over 900 birds are found in Southern Africa, of which about 150 migrate to the region every year for the summer months. The majority come from the Northern Hemisphere, but some only come as far as from Central and North Africa. Keen birdwatchers are in their element, but for 'non-twitchers', there are still some extremely large, odd-looking or just stunningly coloured birds that are still worth grabbing the binoculars for. Only 3 of the 4 'orders' of reptiles are found in Southern Africa - crocodiles, shelled reptiles (terrapins, turtles and tortoises) and scaled reptiles (snakes and lizards). The 4th order, the tuataras, is only found in New Zealand.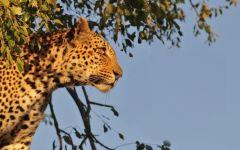 The Big '5'
Predators
Plains Game
Other Mammals
Birds & Reptiles