Family Safari Holidays 2020 / 2021
Unforgettable Experiances
Africa is a magical place for a family holiday - the excitement and wonder of seeing a herd of elephants with a baby, watching giraffe drinking or seeing lion cubs playing as the rest of the pride sleeps will be memories that the whole family cherish.
South Africa and Kenya offer the greatest variety of options for families, and they each have their own strong attractions.
Families with younger children tend to prefer South Africa, as this is the only country in Africa to offer malaria free safaris. Most lodges do not permit children under the age of 5 years to join long adult game drives, however there are some great lodges that offer chilldren's activity programmmes for any kids too young for adult game drives, and these feature a whole host of fun-filled activities from 'bush bumbles' and themed picnics to insect walks and traditional storytelling.
Most families choose to only spend a few days of their holiday on the safari itself, and South Africa also has penguins colonies, whale watching trips, Ostrich Farms, wildlife sanctuaries, endless beaches, towering mountains and the opportunity to see another part of the world that is beautiful, diverse, and welcoming.
Kenya has some truly beautiful beaches where families can relax and enjoy the warmth of the sun and clear blue waters of the Indian Ocean.
We hope the suggestions below will give you some inspiration for your own trip. If you would like to use one of these as a starting point for creating your own unique holiday or if would just like to discuss some initial ideas, simply complete the enquiry form or give one of our friendly experts a call on 01932 428380.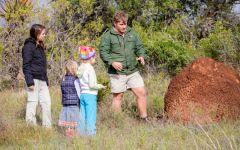 Code: ITINERARY-5
---
South Africa is becoming increasingly popular with families from all over the world who are looking for a holiday that offers sunshine and beaches and plenty of activities for kids in a country that is truly family-friendly.
---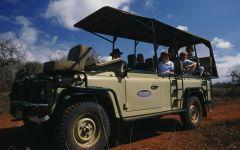 Code: ITINERARY-02686
---
Taking your family to Kenya for a holiday will make for an unforgettable trip for everyone.
---