"One cannot resist the lure of Africa" - Rudyard Kipling
For those heading off on their travels in April, South Africa is probably one of the top destinations without a doubt. However, there are other countries that also hold an appeal for travellers - and especially if you are into diving or snorkelling, this is one of the best times to don your snorkel mask and explore the underwater coral reefs off one of the many island coastlines in Seychelles.
Quick 'At a Glance' Summary
One of the best times to visit absolutely anywhere in South Africa
Enjoy reduced rates for your Botswana safari
Dive or snorkel in beautifully clear waters in Seychelles
Enjoy elephant viewing at one of Hwange's waterholes
South Africa

The temperatures across the entire country are very pleasant during the day and night, making April a lovely time to be in South Africa wherever and whatever you choose to do. Enjoying the vibrant citylife in Cape Town, exploring the Garden Route, going out on daily morning and afternoon safari game drives in Kruger or in Madikwe, visiting the battlefields of KwaZulu Natal or wine tasting in the lush vineyards around Franschhoek and Stellenbosch - the choices are endless and you will find a holiday to suit any budget too.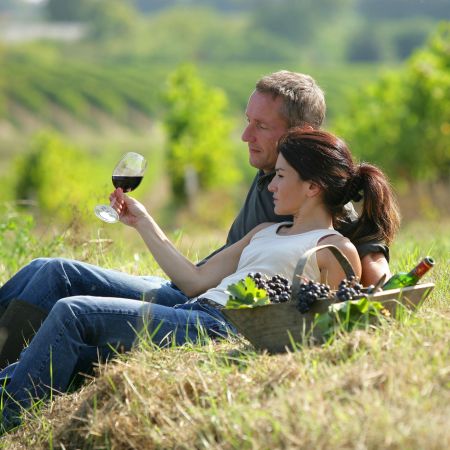 As Easter normally falls sometime during this month most years, availability can be an issue so we would advise booking as early as possible if you want to get away for the Easter break – and be prepared too for flight prices to also rise in price for travel over the immediate Easter weekend.
Seychelles
If you are looking for an island-hopping adventure, then April is one of the best months to head to Seychelles. Both hot and dry, you can expect wonderfully warm and sunny days throughout your holiday.
If you are into diving or snorkelling, then the clear visiblity will give you endless encounters with the beautiful tropical fish and colourful coral reefs that lie in the Indian Ocean depths.
Botswana
The rains are easing off nicely now, and that coupled with slightly lower temperatures means days are pleasantly warm rather than stifling hot. Many lodges and camp apply shoulder season rates, so this is an affordable time to be on safari in Botswana. The wildlife starts to return to the permanent river and waterholes in preparation for the oncoming dry season, as the rain puddles start to dry out and get smaller and smaller.
Zimbabwe
It is the start of the dry season in Hwange, so you can expect clear blue skies and very little/no rain if you choose to head here for a safari holiday. The wildlife start to gather at the waterholes as the bush begins to dry up, with the elephants taking centre stage due to their size and sheer numbers!