Highlights, suggested holiday ideas and recommended safaris
In many ways, South Africa is the perfect holiday destination. With a warm, sunny climate, a huge diversity of wildlife and a stunning variety of landscapes, a South African holiday really can be whatever you want it to be. Whether you're looking for a family getaway with plenty of activities to keep the kids entertained, a romantic retreat from the world or the wildlife adventure of a lifetime, South Africa can make it happen.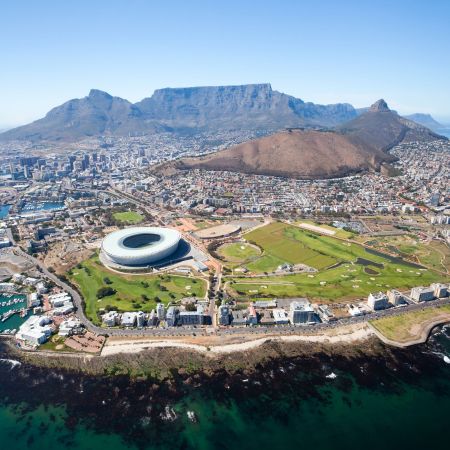 Cape Town is one of the world's most iconic cities, overlooked by Table Mountain and complete with idyllic sandy bays on the tip of Africa. With a vibrant Waterfront and a rich culture, you could spend a week exploring Cape Town alone! But South Africa has so much more to offer. The beautiful Cape Winelands, only an hour from Cape Town, offer a wonderful escape into a picturesque countryside full of vineyards and quaint towns. Additionally, the scenery of the Garden Route has been stunning visitors to South Africa for years with its untouched coastline, where dolphins play in the surf offshore.
Of course, South Africa is also famed for its wildlife. The Eastern Cape, at the far end of the Garden Route, offers Big Five game viewing in a malaria-free environment, making it perfect for families. Not only this, but in Addo Elephant Park you can even self-drive through the bush roads, tracking wildlife at every turn.
Kruger is, by far, the most famous of South Africa's National Parks and if you're looking for a really authentic safari experience there's nowhere quite like it. Taking guided sunrise and sunset safaris through the South African bush, you'll be guaranteed the wildlife experience of a lifetime.
Finally, if you're eager to see another side of South Africa or if you've been to South Africa before, KwaZulu-Natal is a wonderful alternative to the usual routes. Here, you can hike through the beautiful wilderness of the Drakensberg Mountains, learn about South Africa's fascinating past and Zulu culture in the Battlefields and discover underwater wildlife.
Confused? We would be too! We've put together a handful of our most popular holidays to South Africa below, and we're sure that you'll find one that ticks all of your boxes. We can use one of these suggestions as a starting point for your own individual and tweak it until we get it just right. Simply call us on 01483 266725, get in touch via our online chat or send us an enquiry and we'll start coming up with ideas for your perfect holiday.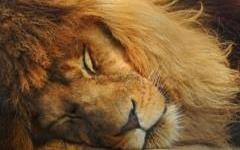 Code: ITINERARY-1
---
Fall in love with Cape Town, find new wines while visiting one of the many wineries of the Cape Winelands and tour along the Garden Route - and if these are not enough highlights for one trip, end your holiday with an amazing Big 5 safari in a malaria-free reserve.
---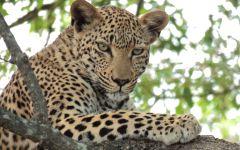 Code: ITINERARY-4
---
Enjoy an unforgettable safari, tour along South Africa's popular Garden Route coastline, go wine tasting in the Cape Winelands, watch whales and explore Cape Town, one of the world's most spectacular cities. Can you think of a better way to spend your holiday?
---
Kruger National Park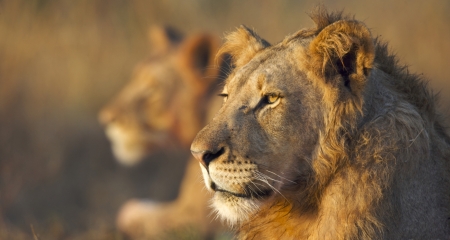 If you're a wildlife lover, there's no place better than the Greater Kruger for a real South African safari.
With incredibly diverse animal life and stunning African scenery covering an expanse of over 2 million hectares, nothing quite compares to a private lodge safari in Kruger.
You'll track leopard, lion and all kinds of other wildlife at dawn, accompanied by your expert safari guide and return at dusk when the animals are at their most active.
Cape Town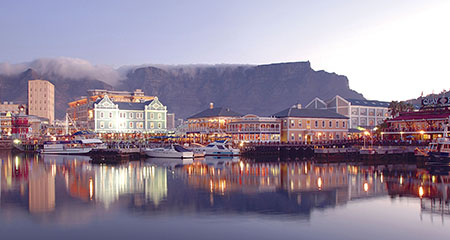 With a mediterranean climate and a coastline to die for, Cape Town ranks amongst the most iconic cities in the world.
There's so much to see and do in Cape Town, from visiting haunting Robben Island to dropping in on the quirky penguins of Boulders Beach and exploring the Cape of Good Hope.
With wonderful food, fascinating cultural sights and bustling waterfronts, all towered over by magnificent Table Mountain, Cape Town is sure to win you over in an instant.
Ever dreamed of crossing South Africa aboard a luxury train, watching the countryside pass slowly by as you sip on a glass of champagne and enjoy fine dining for breakfast, lunch and dinner - and of course afternoon tea! Then retiring to your sleeper carriage and falling asleep inbetween fine percale linen.
The Rovos Rail and the Blue Train are two iconic and world-class travel experiences that will transport you across Southern Africa and into the bygone era of romantic travel.
Hermanus is one of the world's best whale watching destinations. From June/July until November every year, hundreds of Southern Right whales migrate here to calf.
Boat trips depart daily or if you don't have sea legs, you can wander the cliff paths or even go to the harbour, as sightings from the land are as good as from a boat.
South Africa is home to some outstanding golf courses. Whether you want to play just a round or two as part of your trip, or whether you are interested in planning more of a 'golfing only' holiday, you will not be disappointed in the quality of the fairways and greens here.
Family Safaris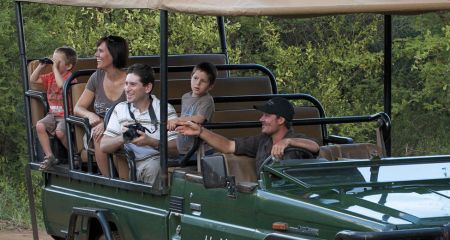 South Africa is extremely welcoming to families, and a family safari will give your kids an experience that they'll be talking about for years to come.
Many of the safari lodges in South Africa cater brilliantly for young children, making it a perfect destination for a family holiday.
Not only this, but Cape Town and particularly the scenic towns of the Garden Town have a huge variety of activities for kids, so you certainly won't have any problem keeping them entertained!
Malaria-Free Safaris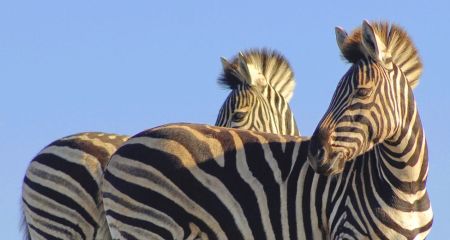 For a completely worry-free safari, you can choose to visit one of the malaria-free wildlife areas in South Africa, negating any need for malaria tablets.
From the private reserves of the Eastern Cape to the remote wilderness of Madikwe Game Reserve, there are plenty of malaria-free safaris available.
These are particularly popular with families and make for a 100% stress-free safari experience.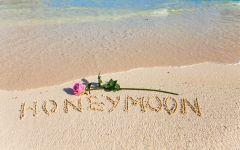 Code: ITINERARY-02515
---
If you are looking for a very special and romantic destination for your honeymoon, Africa has everything you could ever want. The heady mix of unspoilt beaches, game reserves teeming with wildlife, and stunning scenery all combine to leave you with memories that will last a lifetime, and a trip that you can look back on time and time again as you grow older together.
---
As well as details of the country's many highlights, you will find more information on the practical side of travel to South Africa in this online travel guide including visa and passport requirements, a guide to driving in South Africa, and what to expect from the weather at different times of year and in the different areas of the country.
If there is anything else that you need advice on that you cannot find in our Facts for the Visitor section, then please feel free to contact us - we would be delighted to try and help wherever we can!