An Amazing Adventure Awaits You In Africa
Africa is a beautiful, amazing, and diverse continent, and makes an unforgettable holiday destination - however with so many options planning your first trip can be daunting.
There is no definitive answer to the "where is the best place to go on safari?" question, and also no one holiday or itinerary that is the absolute must for all first time visitors to Africa. We would certainly recommend a Big 5 safari, and there are some fantastic beach options that are also popular with first time visitors, however it really depends so much on what you are hoping to get from your Travel Butlers holiday.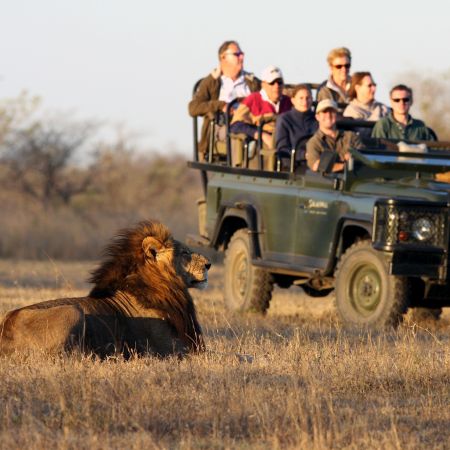 Most first time visitors either visit South Africa, Kenya or Tanzania, and it is easy to see why these are such popular choices as they deliver fantastic wildlife experiences and have plenty more on offer.
South Africa
South Africa is probably the most popular destination for first time visitors to Africa who are looking to combine a safari with some sun and sightseeing in one of the most diverse countries on the continent. There are a huge range of options to cater for all interests, tastes and budgets, from the stunning city of Cape Town and the surrounding winelands and coastline, to the many safari options across the country.
The vast Greater Kruger Park is one of Africa's greatest wildlife areas and offers some of the best game viewing to be found anywhere on the continent, and is particularly famous for regular sightings of the Big 5 (lion, elephant, leopard, rhino and buffalo). South Africa is also unique in having a number of excellent game reserves in malaria-free areas, making it a popular choice for families and other visitors that do not want to worry about taking anti-malaria medication.
Excellent transport connections from Cape Town and Johannesberg mean that South Africa also combines well with Mauritius, Mozambique and Seychelles for visitors looking to include a stay on an exotic Indian Ocean beach.
Kenya and Tanzania
Kenya and Tanzania in East Africa have long been favourites for both first time visitors and safari connoisseurs, and between them these two countries boast some of Africa's most iconic destinations including the Serengeti, Masai Mara, Mount Kilimanjaro and Zanzibar. In addition, Kenya and Tanzania are home to the annual wildebeest migration, which sees over a million wildebeest plus hundreds of thousands of zebra and gazelles trek between the Serengeti and Masai Mara following the rains and the fresh grass. Predictably, this concentraion of wildlife attracts huge numbers of predators, and the whole spectacle is considered to be one of the wonders of the natural world.
Climbing Kilimanjaro is only really an option for the fittest amongst us, however it does make a stunning backdrop to the fantastic elephant sightings that Amboseli is famous for. And both Kenya and Tanzania have dreamy white sand beaches on both the mainland and their Indian Ocean islands, as well as there being direct flights to Seychelles from Nairobi.
Planning your own first trip to Africa
We hope the suggestions below will give you some inspiration for your own trip to Africa, but keep in mind that all the itineraries we prepare are completely tailormade. If you would like to use one of these as a starting point for creating your own unique Travel Butlers holiday or if would just like to discuss some initial ideas, simply complete the enquiry form or give one of our friendly experts a call on 01483 266725.