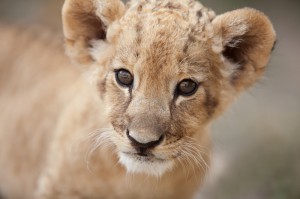 There are many reasons why a trip to Tanzania should be on your bucket list.  Here are six of the best.
The East African country of Tanzania is one of Africa's top safari destinations, and it's easy to see why. Home to wildlife-filled game parks including the famous Serengeti National Park and the Ngorongoro Crater with those iconic vast open plains, Tanzania is the stuff nature documentaries are made of. In addition to amazing wilderness areas, Tanzania also boasts Africa's tallest mountain, Mount Kilimanjaro, which is a listing on many an adventure traveller's bucket list. Off the coast is the beautiful tropical island of Zanzibar, which lures visitors with its white-sand beaches, clear warm water full of fish and exotic culture – offering a relaxing beach break as a perfect complement to game viewing and mountain climbing.
Thinking about planning a trip to Tanzania? Here are our top five reasons to go on safari in Tanzania to give you a big shot of East African inspiration.
A little place called Zanzibar

After your wildlife safari or Kilimanjaro trek, there's a good chance you'll need some beach time. Zanzibar Island is not only a beach gem surrounded by warm Indian Ocean waters. It's also a fascinating cultural melting pot. European, Asian and African traders have used it as a travel hub for centuries. There are thousands of nice beaches in the world, but the quirks of Zanzibar add the right amount of spice to this one.
Zanzibar is an archipelago of historic Indian Ocean islands, awash with atmosphere, intrigue, and idyllic beach experiences. Zanzibar has a wide range of accommodation choices and plenty to see, do and discover. It is the perfect place to relax after an exhilarating safari or climbing Kilimanjaro. It is also a glorious paradise for honeymooners or a romantic holiday getaway. As the site of Sultans' palaces and renowned for its spice plantations, the little island republic of Zanzibar is a must-see for any visitor to Tanzania.
While Tanzania is amazing for big game safaris, it is also a popular beach safari destination, with the archipelago of Zanzibar, which is less than 60 kilometres off the coast from the mainland in the warm Indian Ocean. Two large islands, Unguja (normally referred to as Zanzibar Island) and Pemba, as well as several smaller islands make up the archipelago. On budget-friendly Zanzibar, there are plenty of gorgeous palm-fringed beaches on which to kick back and relax, amazing snorkelling spots on coral reefs, and sailing trips on traditional dhows.
Ngorogoro Crater

The Ngorongoro Crater is another of the most pristine wildernesses on earth, and is a UNESCO World Heritage Site thanks to being the world's largest intact crater. On the crater floor, grassland blends into swamps, lakes, rivers, woodland and mountains – all a haven for wildlife, including the largest predator population in Africa. The Big Five even call this volcanic crater home, and it is one of the last wild refuges for the black rhino.
The Ngorongoro Crater is the largest unflooded and unbroken crater in the world, the site of a massive once-active volcano. Three hundred square kilometres in area, the crater is home to some of the densest population of wildlife found anywhere on the planet, particularly lions and predators. On every game drive you do in this wildlife haven, you're guaranteed to encounter loads of species of animals, from lions and elephant to giraffe and hyena. Apart from the amazing wildlife, the crater is a breathtaking visual spectacle making it a photographer's paradise. The best views are when you're on the edge looking down into the lush emerald-green caldera, topped by a deep blue cloud-studded sky.
Kilimanjaro

If you think trekking to the summit of the world's second highest mountain is out of the realm of possibility, think again.  Summiting Kilimanjaro is one of the few surprisingly do-able real adventures left in the world.
See the "Roof of Africa" when you climb Mount Kilimanjaro, Africa's most famous and tallest peak at nearly 6000 metres above sea level. The dormant volcanic mountain draws climbers from all around the world to ascend its summit, an adventurous multi-day trek that takes in strenuous hiking as well as spectacular scenery. The great thing about climbing Kili, one of Africa's best adventure activities, is that you don't need specialised climbing gear or years of climbing experience – just a professional guide, warm hiking clothes and a good level of fitness!
The Serengeti

The Serengeti offers the quintessential African safari experience. Picture rolling savanna and grasslands teeming with game – especially during the migration of millions of wildebeest and zebra, one of the world's greatest wildlife spectacles. The best time to see the wildebeest migration in the Serengeti is in June and July, but if you don't manage to visit the park during these months, don't worry! The Serengeti is amazing year round, and you'll still get a chance to see the Big Five.
The Great Migration

The great wildebeest migration has also recently been proclaimed as one of the Seven Natural Wonders of Africa. This annual event is when visitors can bear witness to some six million hooves pounding across the open plains, as more than 200,000 zebra and 300,000 Thomson's gazelle join the wildebeests' trek for fresh grazing. Yet even when the migration is quiet, the Serengeti offers some of the most scintillating game viewing in Africa.
Much of the annual migration cycle takes place in Tanzania, from the frenzied crossing of the Mara River in the north of the Serengeti in August and September, to a two-month bout of birthing in February and March on the Ndutu Plains, before the 1,000km pilgrimage begins again.
The people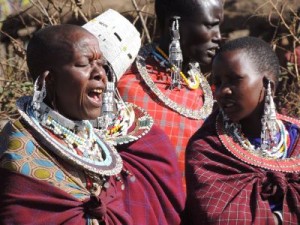 There are a few different tribes who make their lives in the bush, but the most well-known is the colorfully dressed Maasai. While in country, one should 100% take a day to visit a Maasai village, browse its hand crafted wares, meet its hunters, and see its children.
The ancient nomadic stewards of much of the Rift Valley region are the iconic Maasai. They are among the most well known local tribes due to living in traditional Maasai villages near the Serengeti National Park and Ngorongoro Conservation Area. They are most recognised by their distinctive customs and dress; their stunning bright robes, beaded jewellery and remarkable height have fascinated visitors for decades.
And there is so much more!
In addition to these stunning, world famous attractions, Tanzania has countless other fantastic destinations and experiences that may be less well known, but  are no less wonderful.  From the chimps of the Mahale Mountains in the west of the country, to the vast Ruaha and Selous national parks and secluded getaways on Pemba Island there are countless options for getting off the beaten track…
Does Tanzania sound like your kind of place?  If so, why not chat to our friendly and knowledgeable team about planning your ultimate Tanzania adventure?
Comments Off

on The land that inspired the Lion King… Reasons to start planning a trip to Tanzania