Table Mountain, Mediterranean Climate, Beaches and Vibrant Culture
Nestled at the foot of misty-topped Table Mountain and ringed by the crashing waves of the Atlantic Ocean, there's a wild, dramatic beauty about Cape Town. This incredible backdrop combines with a buzzy cosmopolitan culture, a balmy Mediterranean climate and a truly remarkable history to make Cape Town one of the world's most enchanting cities. Cape Town is regularly voted as one of the top ten cities to visit by travel magazines, and as soon as you get there, you'll see why. It's a city that is very easy to fall in love with and very hard to leave!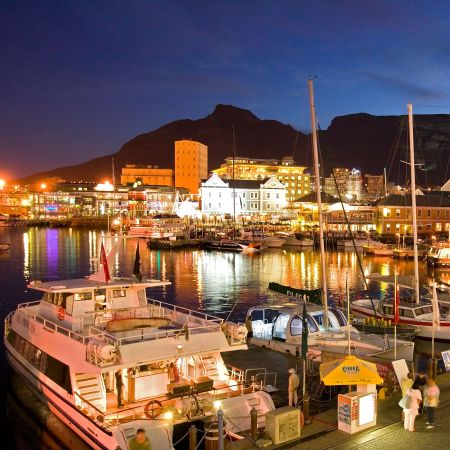 Cape Town is an amazing cocktail of nature, culture, cuisine and nightlife, so you'll never be stuck for something to do. You can wander past the candy-coloured houses of Bo Kaap, glide to the top of Table Mountain in the famously scenic Cable Car, shop 'til you drop at the Victoria and Alfred Waterfront, meet the comedic penguins of Simonstown, take a scenic drive down to the Cape Peninsula, stand on the tip of the continent at Cape Point or spend an evening at an open air concert in the beautiful Kirstenbosch Botanical Gardens. The list of brilliant things to do just goes on and on.
If you're eager to learn more about the cultural heritage and history of Cape Town, you can take a boat out to Robben Island, where Nelson Mandela was imprisoned. It's an incredibly moving experience and a real tribute to the strength and beliefs of Nelson Mandela. The District Six Museum is another eye-opener, and really gives you a glimpse into the troubled past and struggle for equality in Cape Town.
Whether you choose to visit Cape Town at the beginning or the end of your trip, we know that it will quickly become one of the greatest memories from your holiday. After just one visit, you'll be swept up in the magic of it all - take it from us.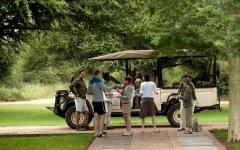 Code: ITINERARY-04982
---
A holiday with teenagers has to be the right mix of adventure, entertainment, and relaxation - with the first two really aimed at the kids, the last one definitely for the parents! Making sure that there is something for everyone is key when planning your family holiday, and these itineraries will hopefully give you some ideas. Plus the inner hope that you will deliver the best holiday your teenagers have even been on and as a result become the coolest parents ever in the history of mankind.
---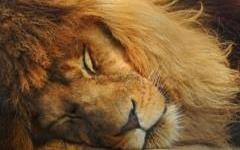 Code: ITINERARY-1
---
Fall in love with Cape Town, find new wines while visiting one of the many wineries of the Cape Winelands and tour along the Garden Route - and if these are not enough highlights for one trip, end your holiday with an amazing Big 5 safari in a malaria-free reserve.
---
There's such a variety of things to do in Cape Town that we always recommend at least 3 or 4 nights in the city. This will give you enough time to explore and soak up the atmosphere without rushing around too much - after all, it's a holiday!
Table Mountain is, of course, the crowning glory of Cape Town and, on a clear day, the views from the top are out of this world. You can either take the cable car up to the peak, or, if you're full of energy, follow one of the hiking paths. Either way, you'll be rewarded with a panorama of the whole Peninsula that will leave you breathless.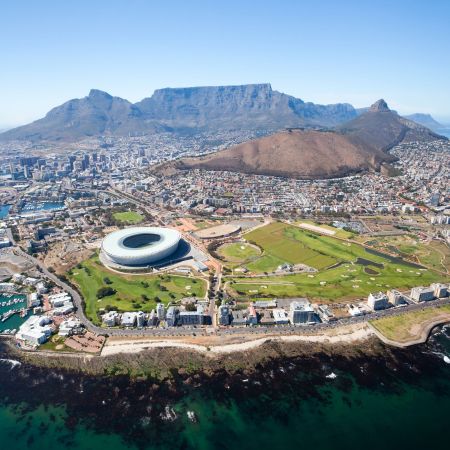 The City Bowl is the beating heart of the city, and it's home to many of the historical buildings and museums that will help you understand the past truths on which Cape Town has been built. The museums are totally engaging, documenting both the troubled history of the City and the hard-hitting realities of Apartheid. If you want to get a good overview in just a few hours, you can also opt for one of the 'topless' bus tours of the City Bowl. These pass through all of the main sites, and the commentary provided is really interesting.
If you're hungry for adventure, there are plenty of activities available to keep your adrenaline levels at fever pitch. You can abseil down Table Mountain, paraglide off Signal Hill, go cage diving with Great Whites and try kitesurfing at Bloubergstrand - to name but a few! Safe to say, there's enough on offer to put your nerves of steel through the ringer!
If you're after a slower, more leisurely pace, you can stroll barefoot along the sandy beaches of Camps Bay or Clifton and soak up some African sun. Alternatively, you can wander amongst the colourful, tropical flowers of Kirstenbosch Botanical Gardens, set on the dramatic slopes of the city or visit the peaceful vineyards of Constantia.
At the end of a day filled with wonderful sights, you can sit back and sip on a crisp glass of South African white at one of the trendy, cosmopolitan bars on the Camps Bay beachfront. It's a great place to watch the sun sink into the Atlantic Ocean.
Night owls and party people can really live it up in Cape Town, as the whole city comes alive when the sun goes down. Kloof Street or Long Street are hubs of nighttime action with dozens of lively bars and clubs open for all-night-non-stop fun.
The V&A Waterfront is another evening hotspot, with a dozen cinema screens and countless restaurants and bars that are bound to keep you busy beyond sunset.
Our foodie friends in Cape Town have created a downloadable guide to the cities best restaurants that you can download as a PDF from this page.
Cape Town Average Max and Min Temperature
Cape Town Average Rainfall (mm)