There's So Much To Do In The Mother City
There are so many things to see and do in and around Cape Town, you can easily fill up any number of days here. From former prisons to historical buildings, and whale watching to swimming with penguins, Cape Town offers something for everyone.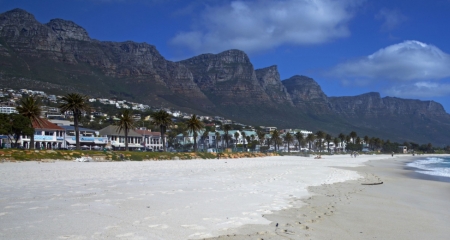 Whether you want to just sit and relax, sunbathe, build sandcastles with the kids, people watch, enjoy a romantic sunset, or jump about in the waves attached to a kitesurf, you can do it all from one of the beaches around Cape Town.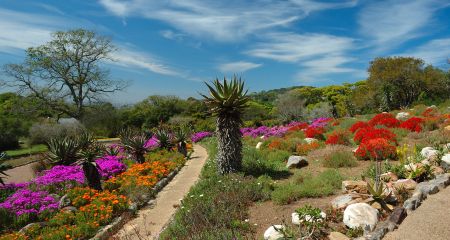 The beautiful Kirstenbosch Botanical Gardens are one of the oldest botanical gardens in South Africa, and also amongst the finest in the world. Go for a walk, bring a picnic, sit in one of the cafes or restaurants, and enjoy the peace and beauty.
Robben Island, just off the coast of Cape Town, is a boat ride across the Bay from the V&A Waterfront, and is famous for its history as a place of exile, banishment, isolation and imprisonment.
Two of the most famous prisoners are Nelson Mandela, who was detained on Robben Island from 1964 until 1982, and Robert Sobukwe, the leader of the Pan-Africanist Congress. With the demise of apartheid, the last prisoners were released from the island in 1991 and in 1999, the island was declared a World Heritage Site.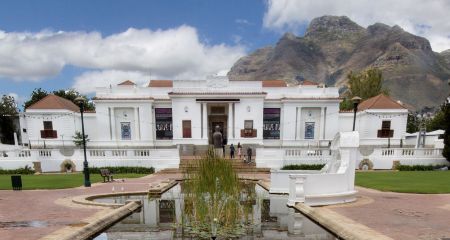 There are many historic buildings and museums well worth a visit in Cape Town, and you can either take a guided tour to see them all, or go yourself.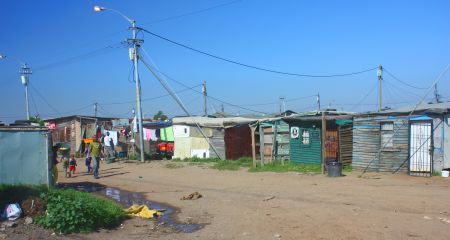 Some people have doubts as to whether to go on a township tour, however, with a good tour operator it is a memorable and enlightening experience.
Cape Town has a wealth of activites for children as well as adults - so for families travelling to this city, there is plenty to keep the entire family happy.
Whether you choose to visit the Two Oceans Aquarium, or take a dip in the ocean and swim with penguins, you can be sure that everyone will have a good time.
Only 120 km from Cape Town, the pretty little town of Hermanus is one of the world's 12 best whale viewing sites, and during September and October, daily sightings of the Southern Right Whale are almost guaranteed.
For a great adrenaline rush, try experiencing the Great White shark close up. Come face to face with this ocean predator from within the safety of a sturdy steel cage, which is lowered into the water from the side of the boat.
Zip Line Adrenelin Rush
For those looking for a bit of an adrenelin rush, try the Cape Town Zipline - 2.3 km long - making this one of the longest and highest in Africa. Begin with a 4x4 trail up the mountain, taking in the views over Table Mountain, the Constantia Winelands and out towards Muizenberg. The cables range from 190m to 500m, and the experience lasts about 2 hours.
Vintage Steam Train
The Ceres Rail Company vintage steam train trundles between Cape Town and Elgin every Saturday and Sunday. The train departs Harbour Bridge Hotel & Suites on Dockrail Road in Foreshore at 07:45 and makes a 3 to 4 hour journey to the Elgin Railway Market through Sir Lowry's Pass. Passengers can then browse and enjoy the market, which offers live music, a play area for children, and a variety of stalls offering food, wine, cider, gin, bespoke crafts, jewellery, and a collection of art. If passengers have a return ticket, they board the train again to leave the Overberg for Cape Town at 14:15, arriving back at approximately 18:00. The train does not currently have accessibility for prams or those in wheelchairs.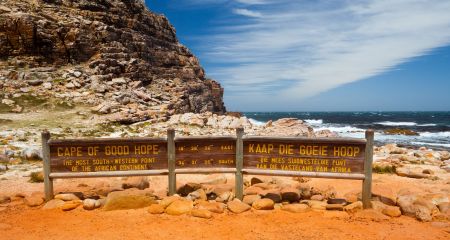 To drive around the Cape Peninsula and stopping en-route will take up most of a day, but the trip is certainly worth the time, with the Cape of Good Hope and Cape Point offering crisp, clean air, and spectacular views from the high sea cliffs.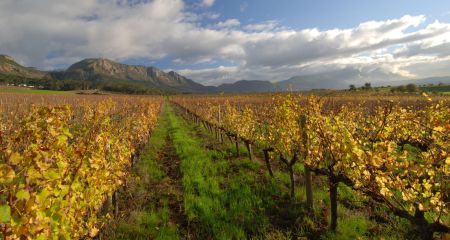 With its ideal climate, and mountain slopes and valleys, wines have been produced in the Cape Winelands since the middle of the 17th century, making South Africa the oldest wine producing region outside of Europe and the Mediterranean.
If you would prefer to join an escorted day tour, we are delighted to offer a whole host of day tours, in conjunction with our partner in South Africa, Springbok Atlas.
These tours certainly offer the visitor an ideal opportunity to explore Cape Town and the surrounding areas with an experienced, trustworthy and informative guide.
A complimentary collection service is available from central Cape Town hotels.