The V&A Waterfront
Vibrant, buzzy and always busy
The tastefully restored Victoria & Alfred Waterfront is one of Cape Town's main tourist attractions, and not just for the opportunity of having Table Mountain as the stunning backdrop to your holiday photographs.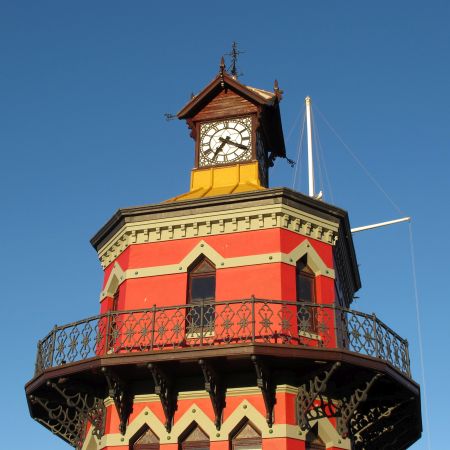 The original Victorian harbour was restored in the early 1900s, and today the Waterfront is a lively and buzzy place, as well as still being a working harbour.
The many restaurants and bars dotted around the working harbour sides not only offer unbeatable views and fine dining, but are also wonderful places to sit and listen to the buskers entertaining the crowds with traditional African harmonies, watch the street entertainers and musicians playing to the crowds, or to simply enjoy the warm summer evenings and soak up the atmosphere.
If you want to stay in the Waterfront, there is a wide selection of world-class hotels to choose from, including the prestigious Cape Grace, One & Only and the Table Bay Hotel, or for the more budget conscious, there is Southern Sun Waterfront and Protea Hotel Victoria Junction.
The Two Oceans Aquarium features the marine life found in and around the Cape Peninsula, including tropical and commercial fish, penguins, seals and sharks. Highlights include the kelp forest, diving in the shark tanks, and the 'touch' pool.
Another attraction is the Cape Wheel, which offers 360 degree views of the V&A Waterfront and the mountain. Take a trip at sunset for some awesome sights! And if you miss your photo opportunity on the first go round, don't panic, the Wheel takes you on a 12-15 minute ride and goes round 4 times in total.
Robben Island, just off the coast of Cape Town, is a boat ride across the Bay from the V&A Waterfront, and is famous for its history as a place of exile, banishment, isolation and imprisonment.
Several operators offer daytime and sunset cruises around Table Bay, or scenic helicopter 'flips' across the city and Table Mountain, and can be booked on the quayside if the whim takes you when you are there.
A Shoppers Paradise
The Waterfront caters for all your shopping needs - everything from designer clothing to hand-painted ostrich eggs.
The Watershed, one of the largest craft markets in South Africa, is filled with an eclectic mix of handmade merchandise and art, and features a diverse assortment of innovative designs and traditional crafts, antiquities and holistic lifestyle accessories.
But for the serious shoppers, there is only one place to go. The Victoria Wharf Shopping Centre is a haven of over 400 speciality shops, major retail outlets, curio stores and craft barrows. There are also over 70 restaurants, coffee shops and fast food outlets. A shopaholic will be pleased to know that, as well as being able to shop here 7 days a week until 9 pm in the evening, as a tourist it is possible to claim back any VAT on non-consumable goods that are purchased, as long as a valid receipt can be produced.