Zimbabwe's Largest National Park
Located just below the world famous Victoria Falls and sharing a border with Botswana to the west is where you will find Hwange, the largest National Park in Zimbabwe. Covering over 14,650 square km, the Park has a long royal history dating back to the early 19th Century, and was proclaimed a National Park in 1929.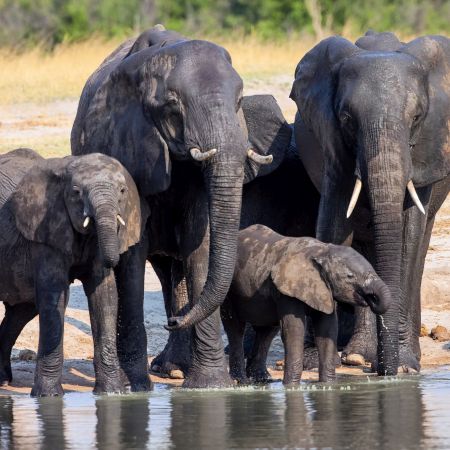 One of the key reasons as to why Hwange is such a popular safari destination is its large elephant population, which is one of the largest in the world. But it is not just about the impressive elephant numbers - the Park boasts an outstanding array of other wildlife, made up of over 100 mammal species including lion, zebra, buffalo, hyena, antelope, giraffe, wild dog, cheetah, rhino and leopard. For those of you who are keen birders, the Park is also home to some 400 recorded bird species.
The prime time to visit Hwange is during the dry season (from June to October), as the many waterholes (some artificially pumped with water as a necessity to sustain the wildlife during these dry, unforgiving months) act as magnets and attract game throughout the day and evening – leading to entertaining encounters and interactions!
However, during the rainy season (November through to the end of April) the Park transforms from a dry and parched landscape to one that is green and lush, and dramatic late afternoon or early morning thunderstorms roll across the plains. With this change of season, the game viewing is less abundant as the animals disperse due to the availability of more water, but newborn calves are everywhere to be seen, and the bird population flourishes due to the arrival of migrant species such as the stunning Southern Carmine Bee-Eaters and Broad-Billed Rollers.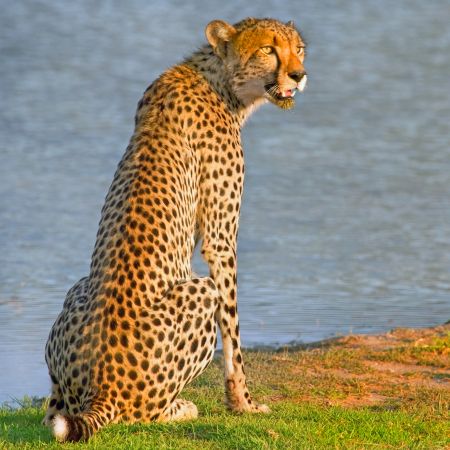 The Park can be easily accessed from Victoria Falls, either by a road transfer to the Main Gate (around 2 hours followed by a transfer/partial game drive through the Park to your accommodation) or a 30 minute flight to either Hwange National Park Airport or a specific lodge airstrip. You can also travel by 'The Elephant Express' from the entrance of the Park to certain camps - where a refurbished railcar trundles 70 km along an historic railway track, making a real feature of the journey!
All this makes it very easy to combine both the Falls and the Park, and we would suggest starting with the sights and sounds of Mosi-Oa-Tunya (The Smoke that Thunders) and then going onto experience an incredible safari in this vast and diverse National Park.
Whether you are a seasoned safari goer or it's your first time to Zimbabwe or indeed on safari, or if you are travelling with a young family or even on honeymoon, there is a variety of camps and lodges to suit all budgets and tastes here. If you are looking for a safari experience in a camp that offers a more wild and remote experience, or a lodge setting where you can relax on your private deck and dip your toe into your private plunge pool; or if you are on honeymoon and you have dreams of a romantic bush dinner for just the two of you under the stars; or if you want your children to participate fully in the safari experience with you – then look no further.
Our selection of carefully chosen camps and lodges below will hopefully inspire you to contact us to ask us to include them in an itinerary for you so that you too can experience the wonder that is Hwange National Park.