The thing about getting hitched these days is that the bar has been set pretty damn high and, let's face it, getting down on one knee during dinner at your local restaurant just isn't going to cut it anymore. Now we may be a teeny bit biased here (okay, very biased) but when it comes to what makes an amazing backdrop for a jaw-dropping proposal we think Africa has it all – incredible natural beauty, an air of magic and sunsets to die for.
So we've compiled a list of some of THE coolest places to propose that will virtually guarantee an answer in the affirmative and significantly increase your brownie points credit in the process.  Now all that's left for you to do is to decide when and where to do it…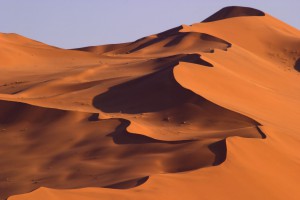 Stargazing in the Namib Desert One of the best places in the world for stargazing.  Relax in the comfort of your private 'skybed' and surprise your partner under a sky filled with a million stars.
Seal the Deal: head to Sossusvlei and climb to the top of the immense Dune 45.  It's a toughie, but goodie and seeing the sun rise over the blood-orange desert dunes is a moment that will stay with you both forever.  Stay at Little Kulala, quite possibly the most romantic place on earth!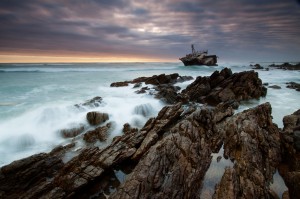 Where two oceans meet A proposal at the Southern-most tip of Africa will earn you a few good bragging rights and pave the way for an annual pilgrimage in future years to come.  Cape Agulhas is a beautiful stretch of coastline, easily accessible from Cape Town.
Seal the Deal: stop off for an overnight stay in Swellendam and enjoy a spot of wine tasting before heading back to the city.  Stay at De Kloof Luxury Estate or Jan Harmsgat Country House.  Wine tasting can be done at the Robertson wine route.

Hot air ballooning over the Masai Mara Your intended will be literally blown away by this one!  Experience the Mara with its spectacular wildlife from a totally different aspect and witness a sunrise like no other. Silently breath-taking is the best way to describe this experience.
Seal the Deal: come back to earth with a bump and enjoy a fantastic champagne breakfast to toast the happy event!  Stay at Mara Ngenche Safari Camp for a true 'Out of Africa' safari experience (they also make a pretty mean G&T).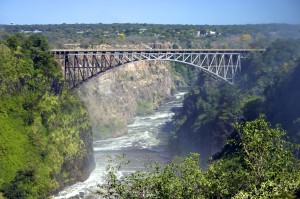 On a tandem bungee-jump at Victoria Falls If your chosen one is a thrill seeker why not mix this bucket list essential with the most important day of your life?  The spine-tingling thrill of a 120mph, four second free-fall will be nothing compared to hearing yours truly utters the words "I do"!
Seal the deal: keep the adrenaline pumping with a spot of white-water rafting down the Zambezi River.  Stay at Stanley Safari Lodge and kick back, sundowners in hand, to watch an amazing African sunset while you soak it all in.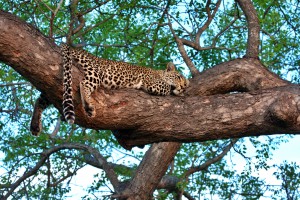 On safari out in the African bush Those lucky enough to have experienced it will tell you that an African safari has a kind of inexplicable magic.  A sense of space and wildness coupled with mesmerizing sights, sounds and smells is guaranteed to awaken the senses.
Seal the Deal: arrange a night game drive before heading back to your private lodge.  Stay at the exclusive Londolozi Varty Camp or spend a night under the stars in your own luxury treehouse at Lion Sands Narina Lodge.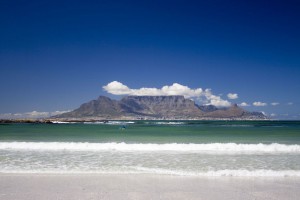 At the summit of one of the Seven Natural Wonders of the World Take the cable car to the top of Table Mountain, with a chilled bottle of South African wine and a couple of glasses.  Expect enthusiastic applause (and a few damp eyes) from the inquisitive tourists who flock there every day.
Seal the deal: book a romantic dinner at The Roundhouse in Camps Bay, overlooking the ocean.  Stay at The Bay in Camps Bay or head back to the city and stay at The Table Bay Hotel (be sure to request a mountain-view room).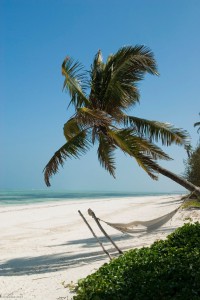 On a tropical island paradise For a truly barefoot proposal stay on the picture-postcard island of Zanzibar and propose at the ocean's edge.  The icing on the cake will be returning to relive your memories on an African beach and safari honeymoon adventure!
Seal the deal: arrange a magical sunset cruise on board a traditional dhow. Stay at The Palms, an exclusive and intimate getaway which is the epitome of romance.
Comments Off

on Perfect Places to Pop the Question