Big 5 Game Viewing, Quad-Biking and Lots more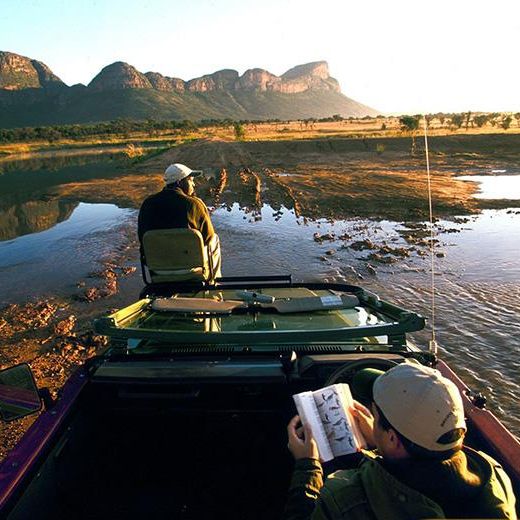 The Entabeni Safari Conservancy, meaning ' the place of the mountain' is situated in the Waterberg region, about a 3 hour drive north of Johannesburg.
The 22,000 hectare private reserve is not only popular with visitors because of the opportunity to see big game such as lion, elephant, giraffe, leopard, warthog, rhino, hippo and a variety of birds and antelope species, but it also offers beautiful scenery - and is malaria-free.
The Reserve boasts 5 eco-systems. The upper escarpment offers majestic craggy rock formations and wide open grass plains, while a drive down between the cliffs, where a gurgling stream beckons, takes you to the warmer sandy wetlands of the lower escarpment.
There are 3 lodges on the upper escarpment, with Kingfisher Lodge and Lakeside Lodge set on the banks of Lake Entabeni, and Ravineside on the steep sides of a nearby ravine.
The lower escarpment is where lions and elephants are to be found, and this is also where the popular Wildside Tented Camp and Hanglip Lodge are located and enjoy fantastic views of the escarpment.