Big 5 Game Viewing just 3 Hours from Johannesburg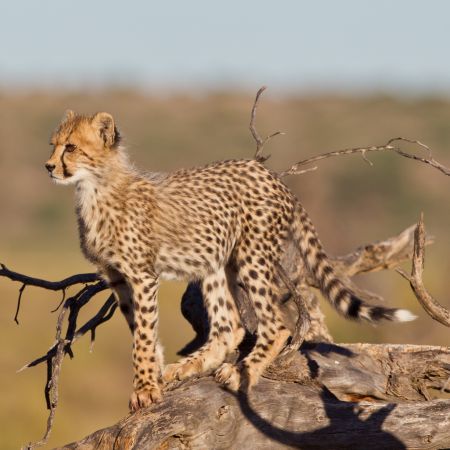 The 35,000 hectare privately owned Welgevonden Private Game Reserve is situated about a 3 hour drive north from Johannesburg, in the heart of the Waterberg area in the Limpopo province of South Africa, and is completely malaria-free.
Meaning 'well found', the reserve is a place of pure and rugged beauty. Rolling wooded mountains are cut by deep rocky ravines and majestic gorges, making for spectacular scenery which guests can enjoy alongside the plentiful wildlife and prolific birdlife, not to mention ancient Bushman rock art.
Welgevonden is home to over 50 different mammals, including the Big 5 – lion, leopard, rhino, elephant and buffalo. The reserve contains the world's biggest concentration, on private land, of the highly endangered white rhino, and the renowned anti-poaching unit has ensured that not one of these grazers have ever been lost to poaching - an incredible feat.
There are rare and unusual species too, such as brown hyena, pangolin, honey badger, porcupine and aardvark – all best seen at night. The grassy plains abound with antelope from the largest eland to the diminutive duiker. The reserve is also home to well as over 300 bird species, including rare blue cranes which breed in the southern section of the reserve early in the year.
Guests can enjoy morning and afternoon guided game drives through the reserve, but unlike other private reserves, Welgevonden protects its unique and special environment and as such the game drive vehicles are restricted to the large 430 km gravel road network within the reserve, crossing the open savanna areas and up and down the rocky mountainous terrain. No self-drive visitors are permitted, which ensures minimal human impact and the ultimate wilderness experience.
Guided bush walks also reveal the Little 5 - the elephant shrew, the leopard tortoise, the rhinoceros beetle, the ant lion and the buffalo weaver.