Accommodation Options for Self-Drive Visitors
If you are entertaining the romantic notion of putting up a tent alone in the middle of the bush, then dismiss this immediately - you simply are not allowed to run that sort of risk with lions roaming around! Instead, you have the choice of staying at one of the many National Park Rest Camps that are situated throughout the Park.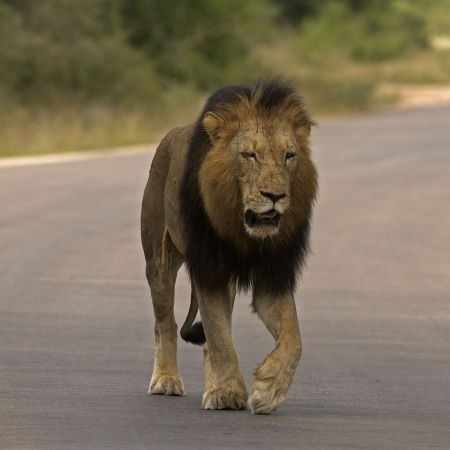 A stay in the Park itself is highly recommended, as the atmosphere of the bush after dark is magical. Many of the rest camps have a floodlit waterhole which attracts nocturnal animals to drink, and the call of hyenas and lions can echo for miles in the still of the night.
In terms of a recommended length of stay, 2 or 3 nights is ideal, which allows you to familiarise yourself with the road systems, and travel through the National Park staying at different rest camps as you go to maximise your wildlife viewing opportunities.
It is an offence to drive yourself in the Park at night, and the gates of all the camps close when it gets dark. It is important that you therefore ensure that you arrive at your destination before the gates shut, as arriving late can result in a heavy fine being imposed.
| | | |
| --- | --- | --- |
| | OPEN | CLOSE |
| January | 05.00 | 18.30 |
| February | 05.30 | 18.30 |
| March | 05.30 | 18.00 |
| April | 06.00 | 17.30 |
| May to August | 06.30 | 17.30 |
| September | 06.00 | 18.00 |
| October | 05.30 | 18.00 |
| November/December | 04.30 | 18.30 |
However, so that you don't miss out on any nocturnal animals, you can arrange to take a guided sunset or night drive (at an additional cost) from most camps, which will give you an excellent chance of seeing hyena, genet and many other night animals not normally active during the day.
Most visitors to the Park stay in one of the many Main Camps, situated throughout the Park. Staying at a couple of different camps also gives you the opportunity to see more of this magnificent Park. Any visitor to the Park can use the camp facilities, which include petrol stations, restaurants, shops, cafeterias, and swimming pool areas.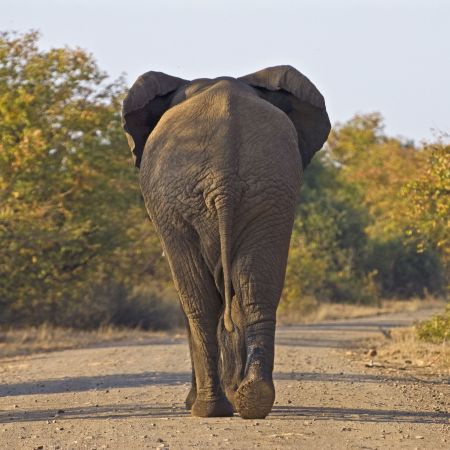 Accommodation is sold on a Room Only basis, and ranges from simple self-contained chalets or rondavels, through to guest houses sleeping up to 12 people. Bedding and towels are all provided. The beds are extremely comfortable, which is a blessing as the majority of visitors will just want to sink into the mattress and fall asleep after a long day's driving.
Most of the accommodation options have their own refrigerator and braai facilities, which is a perfect way to round off your day. You can buy your food to cook from the camp shop, although the choice of fresh produce at most camps is very limited, and it would be better to do your food shopping outside the Park or at the larger shop at Skukuza Main Camp.
Bookings are essential as the camps get extremely busy, especially over the key holiday periods such as Easter, the summer holidays and Christmas.
Bushveld Camps are smaller camps situated in the more remote areas of the Park, and are ideal for people wanting more of a 'bush' experience.
There are no restaurant or cafeteria facilities at these camps, and they are only open to people who have booked to stay there the night, so they are much quieter than the Main Camps. Because there are no facilities, you have to be organised enough to visit a Main Camp to fill up with petrol, and buy your own food for your evening meal.