The Wine Routes of the Cape Winelands
South Africa produces some of the world's best wines, many of which holidaymakers will already be familiar with from home, and there are many wine routes in the Cape Winelands that the discerning tourist or wine connoisseur can follow.
Some wine estates are open for wine tasting by appointment only, but others have daily wine tastings, cellar tours, and restaurants serving lunches which are open to anyone passing by.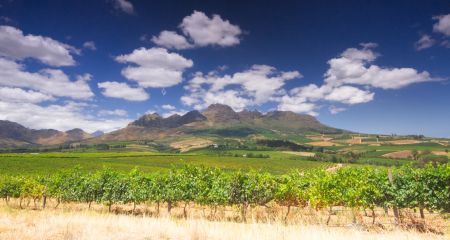 The Stellenbosch Wine Route is one of South Africa's premier wine producing regions, and can boast winning 70% of all the major wine awards and acolades (both locally and internationally) presented to the South African wine industry every year.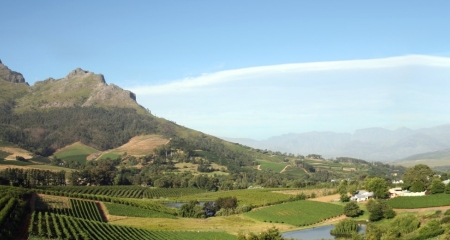 The Franschhoek Wine Route lies deep in the Cape Winelands, amidst gracious Cape Dutch farmsteads and majestic mountains. The vineyards here produce some of South Africa's finest wines, and can be explored on foot, by bicycle, on horseback, by tram or by car.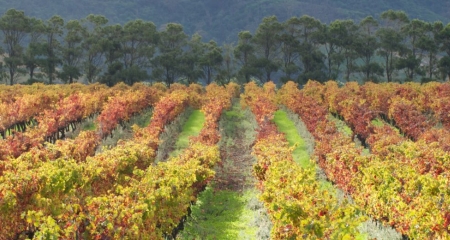 The wine growing area of Constantia, just a 20 minute drive from the centre of Cape Town, is not only the oldest in South Africa, it is also possibly one of the prettiest.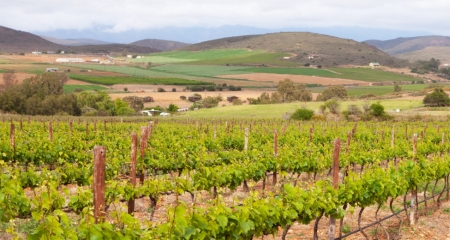 The Paarl Wine Route is home to the largest co-operative wine cellar in the world - KWV (Kooperatiewe Wijnbouwers Vereeniging), covering an area of 22 hectares.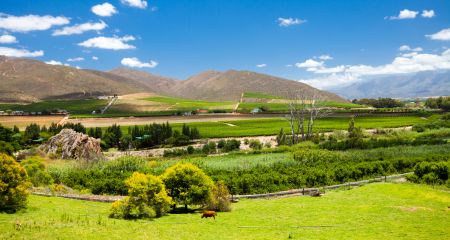 The Wellington Wine Route is only a short 70 km drive from Cape Town, and the excellent soils and climate produce some extremely fine wine.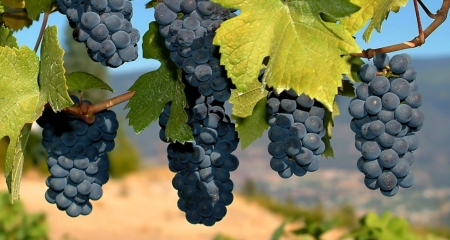 The Robertson Wine Route is less than 2 hours drive from Cape Town, and is the new hero of the South African wine producing regions