The Most Prestigious and Exclusive Lodges in South Africa
If you are one of those people who are priviledged to be able to include a stay in one of South Africa's top luxury safari lodges in your holiday itinerary, you can rest assured that your safari experience will be like nothing you have ever done before.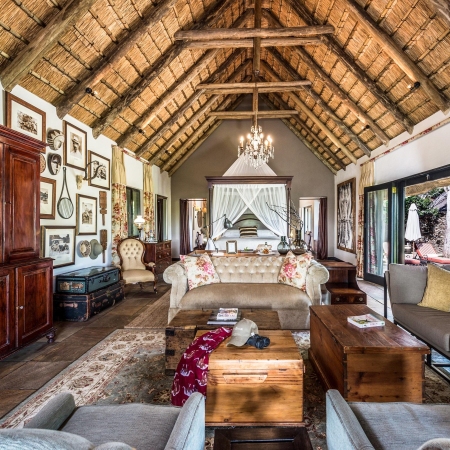 The combination of unbeatable game viewing and the comfort that you will find yourself ensconced in during your safari stay will, without doubt, just heighten the enjoyment of your safari.
Whilst a lot of safari lodges will call themselves 'luxury', there are a significant number that take the defination of 'luxury' to an entirely different level.
You will find yourself in a lodge that is situated in one of the best locations for game viewing - be it overlooking a river maybe, or in some cases, on private land that only the lodge's own rangers/vehicles can traverse on, which totally adds to the exclusivity of the safari.
These lodges also will limit the number of people per game viewing vehicle to 4 or 6 guests, meaning that everyone has unobstructed views to the bush - for that all important photo opportunity.
On top of all this, you will also be looked after attentively from the moment you arrive to the moment you depart, and your accommodation and food will equal anything that you will find in a top 5* London or New York hotel.
You can expect to stay in a hugely spacious room with a private deck and private plunge pool, with a bathroom you can get lost in, and the finest linen and furnishings throughout.
At mealtimes, nothing will be too much bother for the staff, and your every whim will be catered for whilst you enjoy fine dining in an exquisite setting - maybe outside on the dining deck under a blanket of stars, or a private dining experience around the lantern-lit pool, or even in the bush itself.
In summary, even without the wildlife these safari lodges would still be world class destinations.