Eagles Crag
Shamwari Game Reserve
Eagles Crag Lodge is an avante-guard masterpiece of thatch, stone and glass for the most discerning of traveller who is looking for privacy and tranquillity.
Eagles Crag is nestled in a valley in the 25,000 malaria-free Shamwari Game Reserve, and provides the ultimate luxury. Game viewing is carried out morning and evening on game drives, when you are driven in your open vehicle over the rolling hills and valleys in search of the wildlife. The reserve is home to many forms of plant, animal and bird life, including the Big 5 as well as wild dog, cheetah, hyena, giraffe, hippo, zebra and numerous antelope species.
The luxury spa offers a wide variety of personalised treatments.
The upper floor dining room and lounge, library, lounge and cocktail bar all further complement the guests African bushveld experience.
Guests at Eagles Crag are also able to visit the Born Free Foundation Animal Rescue and Education Centre, home to a number of big cats which been rescued from dangerous situations and are now provided with excellent life time care.
Each of the 9 superior rooms at Eagles Crag have been built to maximize the privacy of the guest.
Decorated in light and contemporary colours, with wall-to-wall glass doors on 2 sides, the en-suite rooms all provide stunning views of the surrounding cliffs.
Each room has both indoor and outdoor showers, as well its own private deck and plunge pool with an uninterrupted view of the bush.
Add To Wishlist
Enquire Now
Show Rates in
Our standard rates for a Junior Suite
Dates
Price
Basis
Rate Name
Nights
1 May 2017 to 30 September 2017
GBP £ 415 US$ 531 ZAR 6,850 EUR 486
pps
Standard Rate
1+ nights
1 October 2017 to 14 December 2017
GBP £ 477 US$ 610 ZAR 7,865 EUR 558
pps
Standard Rate
1+ nights
15 December 2017 to 31 December 2017
GBP £ 526 US$ 673 ZAR 8,675 EUR 615
pps
Standard Rate
1+ nights
1 January 2018 to 28 February 2018
GBP £ 605 US$ 774 ZAR 9,975 EUR 707
pps
Standard Rate
1+ nights
1 March 2018 to 31 March 2018
GBP £ 536 US$ 686 ZAR 8,845 EUR 627
pps
Standard Rate
1+ nights
1 April 2018 to 31 July 2018
GBP £ 0 US$ 0 ZAR 0 EUR 0
pps
Standard
1+ nights
Prices are on a per person sharing basis (pps).
Special offers for longer stays or when booked as part of a longer itinerary may apply - details on request.
---
All meals; high tea; shared game drives; guided walks; tea/coffee; water; and game drive beverages are included. All other beverages are excluded and can be settled upon departure.
Children aged 16 years and older are welcome. Adult rates apply.
All of the holidays we prepare are tailor-made, but this might give you an idea of how Eagles Crag can be included in you own dream holiday.
Suggested Itineraries
Cape Explorer Collection
World-class settings, world-class views and world-class game viewing all come together in this 12 night self-drive itinerary. With just 4 stops from start to finish, you will wish you had longer to continue to enjoy the luxuries that this holiday is offering.
12 day itinerary including Shamwari Game Reserve, Cape Town, Hermanus and The Garden Route.
Prices from pp*
Add To Wishlist
Enquire Now
*Prices are per person and are based on today's exchange rates. Exchange rates are subject to change and are updated daily.
Prices exclude international flights - ask us if you would like to include these.
Guest Rating: 4.8 / 5.0 based on 16 ratings
Well what can I say, South Africa is such a beautiful country and we had the most amazing holiday! We had such a fantastic time that it is hard to say what we enjoyed the most. One of the highlights has to be Shamwari, it was absolutely brilliant. We saw all the Big 5 and more. We've never been so keen to get a 'wake up' call at 04.30am!! Eagles Crag was wonderful, pure luxury in a gorgeous setting and the staff made you feel so welcome from the moment you arrived. All in all it was an experience we will never forget and one that I wish everyone could have. Thank you once again for all you help and advice on South Africa we really did appreciate it and if any of our friends decide to go there we will have no hesitation in recommending Travel Butlers to them, your customer service is excellent.
Y MIDDLETON
Recommendations and service from Travel Butlers was great. As we have stayed at 4 other One&Only hotels we knew the standard and it lived up to expectations. Shamwari was excellent and we have recommended it to many others. We will come back to you for recommendations for our next trip to South Africa.
J JUGGINS
Shamwari was everything we hoped for from a safari. Not only did was see the Big 5 and their young, we saw hundreds of other birds and wildlife, including cheetahs hunting, leopards eating kill, feisty baby elephants and black rhinos. The accommodation was second to none, with superb rooms, great staff and lovely food and communal areas. The incredibly diverse landscape was amazing and provided a very natural habitat for all the different wildlife, as well as meaning you didn't run into other vehicles very often. Our guide was excellent, with an fantastic level of knowledge about all wildlife and plants at the reserve. Seeing such beautiful animals in their natural habitat and in such excellent health so close up was truly a privilege.
J BOWERS
Shamwari and Eagles Crag were excellent of course. As it was not very busy and with the schedules of arrivals and departures of other guests, I was fortunate to get a few individual game drives and the chance to do some walking with the ranger through parts of the reserve. Although on foot you don't get quite as close to the animals as in a land rover, it's a totally different and wonderful experience. To be standing a few metres from elephants and a cheetah was very memorable. I will be boring friends with many photos. I don't think I will be visiting South Africa next year - having been back at work for a couple of days, I am already starting dreaming and thinking of somewhere different for my next holiday. But I am sure I will return to South Africa again in the not too distant future and I will certainly be pleased to use your really helpful service again.
D HOWARD
Holiday fantastic!! We are very happy with the service you provided and were absolutely thrilled with Eagles Crag at Shamwari. The whole package from the greeting on arrival, the accommodation, the food and drink and of course the game drives. We would not hesitate to recommend it and are already thinking of returning ...
H QUINN
General Information For Guests
All rooms have air conditioning, tea/coffee making facilities, a hair dryer, electronic safe, fitted international adaptors, telephone, indoor and outdoor shower facilities, private minibar, a ceiling fan, and a private plunge pool on the deck.
The main area has a library, lounge with a fireplace and big screen TV with glass fold-away walls opening out onto the deck, an upstairs lounge with a fireplace opening onto a terrace, a relaxation retreat with hydrobath, steam room and sauna, a gift boutique and a business desk with internet access.
Wi-Fi is availabe at the main lodge area and in the office.
Popular Alternatives to Eagles Crag
These are the top properties booked by people who considered staying at Eagles Crag, but for one reason or another booked a different property. It may have been that Eagles Crag was not available on the nights they wanted to stay, or they decided that somewhere else was better suited to their budget or itinerary.
If you're not sure which place might be best for your own trip then either give us a call or get in touch via the website, and we'd be delighted to run through the options with you.
Add To Wishlist
Enquire Now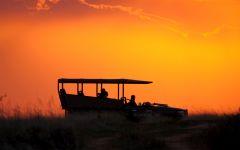 Location
Top Rated Property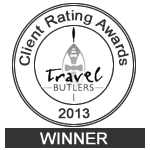 Eagles Crag was one of the top rated properties in our 2013 awards.
The awards are based on the ratings that clients of Travel Butlers give after their stay, and Eagles Crag had an average score of 4.9 out of 5.
See All of the 2013 Award Winners