Chitwa Chitwa Game Lodge
Sabi Sand Game Reserve
Chitwa Chitwa Game Lodge basks in the serene and distinctive unmasked beauty of the lowveld African bush. Closeted within the folds of the exclusive Sabi Sand Game Reserve and forming part of the Greater Kruger National Park, Chitwa Chitwa is a secluded portal to viewing some of the continent's richest and most diverse wildlife.
Luxury, privacy and innate warmth are all integral pleasures of the remarkable experience that is Chitwa Chitwa, creating affectionate memories that will linger with you long after you leave the lodge.
The lodge stands sentry over one of the reserve's largest lakes, which bids a silent summons at dawn and dusk to the ever-present wildlife, including the Big 5.
Indulging in the clever design which brings the outside in, the magnificent bar and lounge area melt into the surrounding trees, rendering you invisible to the game gathering on the open plain in the cool of the evening.
Imagine a seamless blend of authentic African design with eclectic European elegance, and you will conjure up the unique style and character of Chitwa Chitwa Game Lodge.
Hidden among the lush gardens, 6 individually, artistically styled suites each have a private plunge pool, and exude an air of bygone romance combined with unfaltering luxury.
The Charlsy Suite offers 2 beautifully appointed interleading en-suite rooms joined by a cosy living area. The Chitwa House is an exclusive private retreat with 2 suites sleeping up to 4 guests.
Add To Wishlist
Enquire Now
Show Rates in
Our standard rates for a Luxury Suite (Standard Package)
Dates
Price
Basis
Rate Name
Nights
1 January 2017 to 31 December 2017
GBP £ 654 US$ 818 ZAR 10,630 EUR 765
pps
Standard Rate
1+ nights
Prices are on a per person sharing basis (pps).
Special offers for longer stays or when booked as part of a longer itinerary may apply - details on request.
---
Standard Rate: 3 meals per day; 2 shared game drives per day; a daily bush walk; laundry service; all soft drinks; and all tea/coffee are included.
Inclusive Rate: 3 meals per day; 2 shared game drives per day; a daily bush walk; laundry service; all soft drinks, selected wines and local beers; and all tea/coffee are included.

IN ADDITION: For guests arriving by road, there is an entrance fee of R110 per person (subject to change) payable at the entrance gate. Self-drive visitors must ALSO pay a R250 per vehicle entrance fee (subject to change). For guests arriving and/or departing via FedAir, the landing/departure fees are not included and are payable directly to the lodge - rates on request.
Children of any age are welcome. Rates available on request. Children under the age of 6 are not allowed on game drives unless parents have the sole use of the vehicle (subject to availability).
Special Offers
Chitwa Chitwa Game Lodge: Stay 4 nights for the price of 3Code:
SAF-03934
Valid:
15 January 2017 - 15 December 2017.
Stay for 4 nights for the price of 3 at Chitwa Chitwa Game Lodge in the Sabi Sand Game Reserve.
NOT valid for stays at Chitwa House.
Add To Wishlist
Enquire Now
Chitwa Chitwa's pride has always been its special hospitality to children.
Children Activities include
:Daily bushwalks within the enclosed camp area. Walks are guided by an educator who will offer the young rangers the opportunity to learn about and identify the beautiful fauna and flora in the area. Basic bush skills are taught such as how to to survive in the bush, what plants to eat and how to build a basic shelter.
A face painting session where children enjoy a Big 5 masquerade
Making spoor moulds of animal tracks with plaster of paris and painting them.
Evenings spent roasting marshmallows and sipping hot chocolate while listening to enchanting folk tales as told by an "intokoto" (the Shangaan term used to describe a person with lots of life experiences).
Chitwa Chitwa story books are placed on children's beds during turn down in the evenings. These fairytales include traditional local bedtime stories such as "When the elephant was King" and "When the hippo was hairy".::
All of the holidays we prepare are tailor-made, but this might give you an idea of how Chitwa Chitwa Game Lodge can be included in you own dream holiday.
Suggested Itineraries
*Prices are per person and are based on today's exchange rates. Exchange rates are subject to change and are updated daily.
Prices exclude international flights - ask us if you would like to include these.
Guest Rating: 4.9 / 5.0 based on 20 ratings
Chitwa was exceptional with its attention to detail in making it a truly personal holiday - fab food, lots of happy surprises for sundowners and evening meals. Excellent safari trips.
M MINTY
Just to say that we found the customer service at Chitwa exceptional. We couldn't have asked for anything more. They pre-emtped our every need.
A RICHARDSON
Chitwa Chitwa is INCREDIBLE. Awesome setting, really friendly staff, great food and atmosphere and the trackers and guides on the safaris are excellent and know absolutely everything!! Best place we stayed.
R ARUNDEL
Chitwa Chitwa game drives and the spotting of leopards was the most exciting.
Z YERRELL
We had the most wonderful time at Chitwa Chitwa. The staff were so friendly, the food was delicious (and it kept coming all day and all night!), the rooms were stunning and the experience was great!
E GARDNER
We had the most fantastic honeymoon and would like to thank you for all your help in arranging this amazing trip for us. The driver who drove us into Sabi Sands was great ... as we drove into the reserve he was pointing out animals for us and stopped to allow us to take photos. The safari was beyond amazing. We saw some fantastic animals and the lodge at Chitwa Chitwa was totally luxurious and the setting was perfect. We often spent many hours overlooking the dam and watching the 8 or so hippos who resided there. Jaw dropping stuff!!! The staff there were incredibly friendly and bent over backwards to make our stay special. We would definately look to go there again!! Well worth the money. We were sad to leave ...
L CORNELL
Chitwa Chitwa was absolutely superb. It could not have been bettered. Our safari experience was wonderful - a real trip of a life time for us. Our lodge was tremendous, food was first class. Wilson the chef would get a job in a top London restaurant! Our ranger, Hali was an inspiration and I felt that it was an education listening to him each day on safari. The lodge managers, Shannon and Bosi were very welcoming and professional and we throughly enjoyed the treats they laid on for us to help celebrate our honeymoon at Chitwa Chitwa.
J HENDRY
We had a fabulous holiday. We could not fault Chitwa Chitwa - fabulous location, staff all lovely .... Accommodation and food all great. The game drives were really well conducted and the trackers very experienced. We saw the Big 5 in one day! The most exciting thing though was seeing cheetahs hunting! The staff even managed to arrange a replacement pair of specs for Alastair (who left them in our lift car at Heathrow) in 2 days!
C FAIRGRIEVE
We had a wonderful holiday. Hazyview was great ... We thought the bungalows were lovely, and the food was out of this world. Chitwa Chitwa was something else ! Just fabulous ! All the staff were lovely, and the Rangers - we couldn't find fault. Thank you very much for organising everything, and we shall certainly recommend your service to anyone else.
E LUND
We have nothing but praise for your arrangements, at Rissington Inn, Hazyview and Chitwa Chitwa, both these places were outstanding.
R AND G CAMPBELL
General Information For Guests
All the Chitwa Chitwa Suites include a bath-tub, indoor and outdoor shower, fireplace, minibar, fan, hairdryer, tea coffee making facility and an iPod docking station.
There is a large swimming pool on the main deck.
All guest have the option to pay a Guest Conservation Contribution (currently R114 per person per night) which will be added to your room account to settle on departure. The proceeds go towards the Sabi Sand Wildtuin anti-poaching efforts, the community and ecology.
Chitwa offers a Community Tour of the local Shangaan Village. The Dixie Village Tour is approximately 2 hours, and guests will slip unnoticed into a day in the life of the locals whilst tapping into the optimism and energy that is so much part of this little village's charm. A minimum donation goes to the Chitwa Trust Fund which helps the village with building private classrooms, buying food for the school etc. You can either pre-book this via your Travel Butlers consultant, or you can arrange this with the lodge when you arrive.
Fitness enthusiasts might want to spend time training in the gym, which comes fully equipped with treadmill, spinning bike, pilates ball, dumbbells, aerobic mats and the all-in-one weight gym.
Massages, wraps, masks, exfoliations and a variety of other treatments are offered by the resident masseuse at the Chitwa Spa.
A computer with internet access is available in the library for guests to use - this is complimentary. There is mobile phone coverage, but this is limited and patchy in places.
Private dining and traditional boma or bush dinners are available.
There is a 4% surcharge on all credit card payments (subject to change). All credit cards are accepted.
Popular Alternatives to Chitwa Chitwa Game Lodge
These are the top properties booked by people who considered staying at Chitwa Chitwa Game Lodge, but for one reason or another booked a different property. It may have been that Chitwa Chitwa Game Lodge was not available on the nights they wanted to stay, or they decided that somewhere else was better suited to their budget or itinerary.
If you're not sure which place might be best for your own trip then either give us a call or get in touch via the website, and we'd be delighted to run through the options with you.
Add To Wishlist
Enquire Now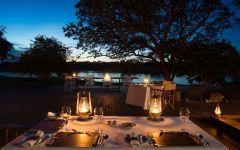 Location
Top Rated Property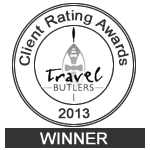 Chitwa Chitwa Game Lodge was one of the top rated properties in our 2013 awards.
The awards are based on the ratings that clients of Travel Butlers give after their stay, and Chitwa Chitwa Game Lodge had an average score of 4.9 out of 5.
See All of the 2013 Award Winners