Big 5 Game Viewing and 5* Luxury Lodges
Described as 'Seven Worlds of Wonder', the AndBeyond run Phinda Private Game Reserve in KwaZulu-Natal has an abundance of riches to surpass every dream of an African safari.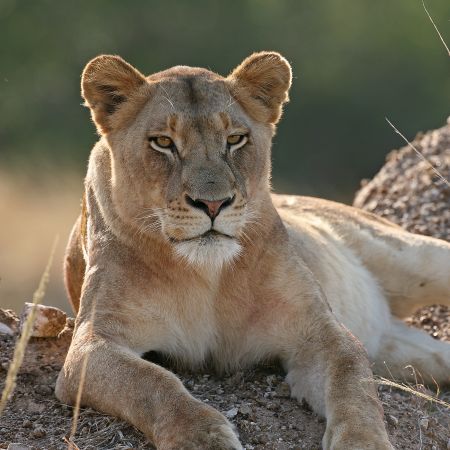 One of the finest game-viewing experiences, Phinda features not only the Big 5, but a plethora of other animals and birds within its 28,555 hectares, including many rarer and less easily spotted species such as the elusive cheetah or the scarce black rhino. This wide diversity of wildlife thrives across the reserve's 7 distinct ecosystems - dry sand forest, savanna, woodland and wetland systems, beautiful river courses, mountain ranges, marshes and pans.
Explore the pristine sanctuary of Phinda with a fascinating game drive, offered twice daily and accompanied by an experienced ranger and tracker team, eager to expand your knowledge of the wilderness and share in your wildlife encounter experiences. Explore on foot and get even closer to Phinda's incredible diversity with an interpretive bush walk experience, or glide along the Mzinene River and experience the wild along tranquil, cool waters as you take in the vast wilderness around you.
Guests here also have the opportunity to enjoy scuba diving adventures, night turtle drives, track rhino on foot, visit an endangered wild cat project or even swim with whale sharks at an additional cost.
Phinda is home to 6 equally unique lodges that have been designed to complement the different habitats perfectly. Forest Lodge enjoys the dappled shade deep in the heart of a rare, dry sand forest, while Mountain Lodge boasts remarkable views out over the Reserve. Vlei Lodge, on the edge of the forest, overlooks the vast wetland, and Rock Lodge sits suspended over a deep valley below. Phinda is also home to 2 sole-use safari villas, Zuka Lodge and The Homestead. Luxurious and intimate, these villas are the perfect 'home away from home' for families or small groups of friends sharing a safari together.