Safari lodges in low-risk malaria areas that welcome children under 12
Whilst much of South Africa including Cape Town, The Garden Route, Port Elizabeth, Johannesburg, Durban, The Drakensberg, Sun City, and most of Namibia is considered to be malaria free, 2 of the regions best known safari areas - Kruger and KwaZulu-Natal - are considered to be of low to moderate risk for malaria.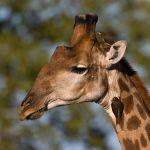 Travel Butlers strongly advise that you should consult your doctor before deciding to take younger children to a safari lodge anywhere that has even a low risk of malaria.
Families who are concerned about malaria should look for child friendly safaris in malaria-free areas, however if you are not concerned about malaria then you might like to consider some of the lodges featured below or ask us to recommend a family safari (malaria not an issue).
Whilst just about every safari lodge is suitable for older children, kids under the age of 12 are not catered for at many lodges and so families do need to make sure that they pick a lodge that will suit the whole family.
There are a large number of lodges that do welcome younger children, and some of them even offer dedicated children's programme or provide alternative activities and child care if they are too young to join the adults on the game drives.
Is it Safe for Children?
Yes. All of the lodges take safety very seriously, particularly where children are involved. Younger children will not usually be allowed to take a room on their own (i.e. without an adult sharing), and they will normally not be allowed to join in with bush walks.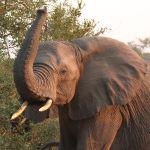 Each lodge has their own rules, particularly with regards to the age that children can join the adults on a game drive, and you should check exactly what your children will be able to do at your chosen lodge when booking - finding out that your 8 year old cannot go out to see the animals at the lodge you have chosen when you arrive can ruin your whole family's stay if you did not know this in advance!
Like adults, children ideally should not wear bright colours when out on game drives, and should also use a good sun protection cream and lotion to protect them against insect bites.