Self-Drive Game Viewing or Private Lodge Safari Experience
The Pilanesberg National Park is an attractive 50,000 hectare malaria-free Park which is centred around an extinct volcano crater. A number of farms were merged to create the Park in the early 1970s, and a huge programme was launched to reintroduce wildlife back into the area.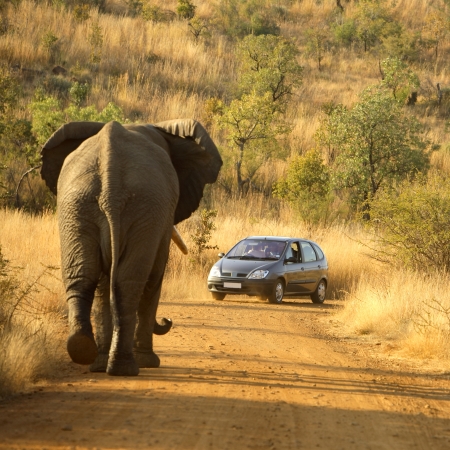 Today, the Park is home to over 7,000 animals including the Big 5 ( lion, leopard, rhino, elephant, and buffalo ), giraffe, hippo, zebra, jackal, hyena and many antelope, and there are also over 350 bird species.
The Park has over 200 km of roads for self-drive game viewing, made up of a combination of good gravel roads and a few tarred roads. The speed limit throughout the park is 40 km/h. You must stay on the road at all times. Numerous scenic picnic sites enable visitors to get out of their car and stretch their legs, and there are also several concealed photographic hides (securely fenced of course) which give visitors the wonderful opportunity to safely view the Park's wildlife from outside the confines of a vehicle.
Another unique and alternative way of viewing the Park and its wildlife is by a sunrise hot-air balloon - an experience that should not be missed.
Visitors to the Park tend to either drive up from Johannesburg for the day (about a 2 hour drive), or they drive in from the neighbouring Sun City resort for a day safari.
However, there is a variety of accommodation options in the Park itself too, which you can use to base yourself in if you want to visit the Park for longer than just one day. Ranging from larger hotel-style resorts to exclusive private lodges, there is something here to suit all budgets and tastes.