Amakhala Game Reserve
Hlosi Game Lodge invites you to share understated luxury, to warm to true African hospitality, and find a restful intimacy in the Eastern Cape bushveld. Elephant herds line the horizon and cheetah settle silently in the long grass.
Situated in the 8,500 hectare Amakhala Game Reserve, and encompassing some of the most breathtaking scenery and ecosystems in the region, the reserve is divided by the N2 main highway. An abundance of game species roam the reserve including lion, elephant, cheetah, buffalo, zebra, giraffe and rhino.
A visit to a private game reserve can rank as one of life's most defining moments, and Hlosi Game Lodge endeavors to do just that. Guests can enjoy morning and evening safaris in open 4x4 Land Rovers (with a spotlight after dark), or choose to do a full day out in the bush, stopping for a picnic lunch, canoe trip on the Bushmans River for wonderful birding (subject to river levels), a guided walk, or even tracking some of the larger species in the reserve.
With only 6 suites and 8 luxury tents the lodge creates an intimate, personal game-viewing experience for guests. Watch breathlessly from the privacy of your own viewing deck or luxurious deep-soaking tub at the array of wildlife and bird life from a safe and comfortable distance. The lodge is also perfect for families with small children - the Family Suites have 2 bedrooms, both en-suite, which open onto a central lounge area with outside deck and an indoor kitchenette with a microwave and small fridge, and the Family Tents have 2 bedrooms with one family bathroom, and 3 viewing decks.
The main lodge includes elegant lounge and dining areas, and a splendid bar overlooking the swimming pool and waterhole.
Show Rates in
Our standard rates for a Family Luxury Safari Tent
Dates
Price
Basis
Type
Nights

11 January 2023

to

10 April 2023

GBP 319

USD 389

ZAR 6,464

EUR 361

per person sharing
Contracted FIT Rate
1+ nights

11 April 2023

to

30 September 2023

GBP 261

USD 318

ZAR 5,279

EUR 295

per person sharing
Contracted FIT Rate
1+ nights

1 October 2023

to

19 December 2023

GBP 348

USD 425

ZAR 7,053

EUR 394

per person sharing
Contracted FIT Rate
1+ nights

20 December 2023

to

10 January 2024

GBP 399

USD 486

ZAR 8,075

EUR 451

per person sharing
Contracted FIT Rate
2+ nights

11 January 2024

to

10 April 2024

GBP 348

USD 425

ZAR 7,053

EUR 394

per person sharing
Contracted FIT Rate
1+ nights

11 April 2024

to

31 August 2024

GBP 284

USD 347

ZAR 5,760

EUR 321

per person sharing
Contracted FIT Rate
1 to 2 nights

11 April 2024

to

31 August 2024

GBP 284

USD 347

ZAR 5,760

EUR 321

per person sharing
Contracted FIT Rate - Pay 2 Stay 3
3+ nights

1 September 2024

to

30 September 2024

GBP 278

USD 340

ZAR 5,636

EUR 315

per person sharing
Contracted FIT Rate
1+ nights

1 October 2024

to

19 December 2024

GBP 372

USD 454

ZAR 7,532

EUR 420

per person sharing
Contracted FIT Rate
1+ nights

20 December 2024

to

10 January 2025

GBP 426

USD 520

ZAR 8,625

EUR 481

per person sharing
Contracted FIT Rate
2+ nights
Prices are on a per person sharing basis (pps).
Special offers for longer stays or when booked as part of a longer itinerary may apply - details on request.
---
In addition to the room rate, guests will also be charged the Amakhala Conservation Levy (pppn)
Dates
Price
Basis
Type
Nights

1 March 2020

to

30 September 2023

GBP 7

USD 8

ZAR 140

EUR 8

per person per night
Standard
1+ nights

1 October 2023

to

31 August 2024

GBP 8

USD 10

ZAR 160

EUR 9

per person per night
Standard
1+ nights
---
Rates Include
All meals; all drinks (excluding premium drinks); the Amakhala Conservation/Community Levy; and 2 shared game drives per day.
---
Children Policy
Children of any age are welcome. Rates available on request. Children 6 years and under are not allowed on normal game drives, but special 'Kiddies' game drives are available. Children over 6 are allowed on game drives at the discretion of the ranger. Baby sitters are available on request.
---
Special Offers
Free Night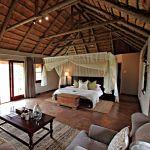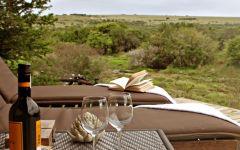 Code: SAF-5289
---
Stay 3 nights for the price of 2 at Amakhala Hlosi Game Lodge in Amakhala Game Reserve. Fully Inclusive basis.
Valid: 11 April 2024 - 31 August 2024.
Book Before: 28 August 2024.
Example price for 2 people staying 3 nights from:
Example price based on staying in a Family Suite between 11 April 2024 and 31 August 2024.
A wide range of activities are available at dedicated times throughout the day. The Children's Coordinator will meet parents and children on arrival, to explain what activities are available, and schedule children's activities during guests' stay. Together with parents, a programme is tailored to suit weather, children's ages and availability of specialist staff for specific activities, which can include:
Kids Camp Safari – Get to know all the special secret places in the Camp. Your Ranger will show you where the frogs, special insects and cool plants hang out. You'll also learn to spot animal tracks.
Picnic in the bush – Head out with your Ranger for a kids-only picnic in the bush. Enjoy your kids safari treats, check out the beautiful plants, birds and insects, and see if you can be the first one to spot an animal.
Safari Cooks – Join the team of Chefs and Cooks to make your own safari pizza, safari bread and safari cookies. Bring your artistic talents and hungry tummies to this afternoon activity.
Safari Art - Make your own bush craft art, including beaded bracelets, cards and hanging mobiles. Learn how to make your own safari play dough, and make your own African animal shapes.
Treasure Hunt – Follow a map to find the secret treasure. Learn how to use a compass, the sun and the natural environment, to find your way. Look out for Pirates!
Face Painting - Have your face painted to look like your favourite animal.
Stargazing Safari – Watch the weather forecast for the best night for stargazing with your Ranger. Get snuggled up under a blanket with your hot chocolate and learn to spot all the different constellations in the African sky.
Swimming – Enjoy a fun day in the sun at the beautiful pool. Watch out for the elephants coming for a drink!
Kids Camp Out (6 years and above) – Come to a pyjama party in the Main Lodge: sit around the fire, toast marshmallows, play games, tell stories and sleep in the Lodge with your Ranger.
Hlosi Kids Chill Room – When you've had enough of listening to the grown-ups, enjoy your own chill out room with kids' books, toys and games, Playstation, Satellite TV with DVD.
Hlosi Kids Activity Book – Take some time with a cold drink to do the puzzles, crosswords, stories, secret codes, drawing in and colouring activities in your very own activity book.
Children 0-11 are accommodated on game drives, subject to the discretion of the Ranger. Children 6 years and over are permitted on game drives to view predators in the Northern Territories of the Reserve. The Hlosi Kids Safari activities are available to all children aged three and over. For younger children, a babysitting service is available at an additional cost. All swimming activities must be supervised by parents at all times.
Reload Map
Hlosi Game Lodge Location.
Directions For Drivers
From Port Elizabeth (also know as Gqeberha): Follow the N2 from Port Elizabeth (Gqeberha) to Grahamstown (+- 70km).
DO NOT take the R342 (left) to Paterson. The right hand turn onto the R342 is exactly 3 km further down the N2.
Turn right onto the R342 to Alexandria (Karl Landman Monument).
Go through the security gate and follow the signs to Hlosi Game Lodge.
General Information For Guests
Each Luxury Suite has air conditioning, an en-suite bathroom with spa bath and shower, outside courtyard with outdoor shower, mini bar fridge, tea/coffee making facilities, hair dryer, room safe, underfloor heating, fire place, Wi-Fi, and private verandah.
The Luxury Safari Tents have an expansive open plan lounge and bedroom area with air conditioning, minibar and tea/coffee making facilities and opens on two sides onto the viewing deck. The tents are set on a raised wooden platform, and have wraparound viewing decks, providing panoramic views across the gently sloping grassland valley.
The Family Suites have two bedrooms both en-suite, with a family lounge separating them with doors opening up onto a deck. The main suite has a kingsize bed with both an indoor and outdoor shower as well as a deep-soaking tub. The second bedroom has twin beds with a bath and indoor shower.
The Luxury Family Safari Tent has two bedrooms. The main bedroom has a kingsize bed while the second has twin beds. A full en-suite bathroom joins the rooms. The tent is built on a raised wooden platform with 3 viewing decks offering a 180-degree viewing experience.
The lodge has a communal swimming pool, an elegant lounge and dining area, a library, and a bar overlooking the swimming pool and waterhole. Wi-Fi is available in the public areas.
Babysitting and massage/spa services are available (additional cost).
The camp is fenced.
Included in your stay are morning and evening game drives leaving from the lodge. You will be guided by informative, professional rangers through the Amakhala Game Reserve in open Land Rovers.
A nice option during lengthy stays on the Amakhala Game Reserve is the river cruise (subject to river levels). The boat meanders down the Bushman's river, beaming with incredible bird and plant life. The cruise is between 30 to 40 minutes to be enjoyed at your leisure with mouth-watering snacks and ice cold beverages. All river cruises are made by prior arrangement.
Additional activities that can be booked directly at the lodge during your stay (additional cost) include horse trails, night drives, star gazing, Big 5 bush walks, birding experience, and archery.
Credit cards are accepted.
Your rate includes a Conservation/Community Levy which will primarily fund the anti-poaching units and a dedicated rhino monitoring programme to preserve and protect the rhinos of Amakhala Game Reserve. In addition, a percentage of the Levy will also go to support their award-winning Conservation Education Programme, which enables local school children to visit the Amakhala Conservation Centre to learn about wildlife conservation and sustainability for future generations.
The lodge is a 50 minute drive from Port Elizabeth.
Popular Alternatives to Hlosi Game Lodge
These are the top properties booked by people who considered staying at Hlosi Game Lodge, but for one reason or another booked a different property. It may have been that Hlosi Game Lodge was not available on the nights they wanted to stay, or they decided that somewhere else was better suited to their budget or itinerary.
If you're not sure which place might be best for your own trip then either give us a call or get in touch via the website, and we'd be delighted to run through the options with you.