Highlights, suggested holiday ideas and recommended safaris.
Zambia is home to some truly spectacular scenery and is an amazing wildlife safari destination. Home to one of the greatest collections of wildlife in the world including leopard, lion, elephant, giraffe, buffalo, hippo and more than 400 species of birds, it is easy to see why this country is fast becoming a popular holiday destination, yet still remains untouched by mass commercialisation.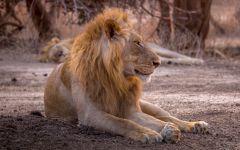 Code: ITINERARY-02724
---
Zambia is a land-locked, warm-hearted African country with an endless list of adventures on offer. Many tourists overlook Zambia as a wildlife destination in its own right, yet the nation is packed with natural delights, making it a superb and secret spot for a safari.
---