Natural and unspoilt
The North Luangwa National Park is a natural, unspoilt beautiful safari wilderness. Covering 4,636 square kilometres, the Park is not open to the public, and only a small handful of operators have permission to operate here.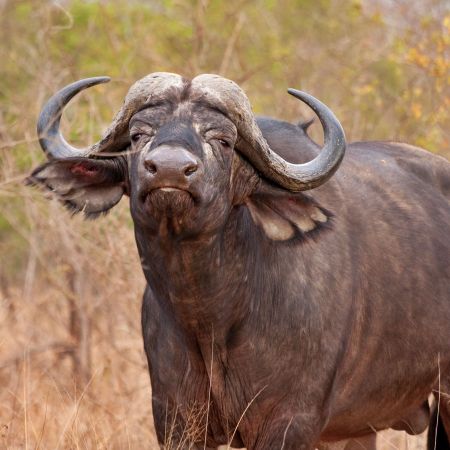 There are no permanent lodges situated in the Park, and guests wanting to experience this unique safari destination are accommodated in small, remote bush camps. There are only a few roads in the Park and therefore the camps offer predominantly walking safaris.
The habitats vary from wide grassy plains, through to woodland and rich riverine forests. The crystal clear Mwaleshi River is a tributary of the Luangwa that is home to many species of antelope and herds of buffalo that are common in this Park.
Large prides of lion inhabit the territory and it is not uncommon to witness a kill, and the endangered black rhino have also successfully been re-introduced to the area - making this the only Park in Zambia where you can see the Big 5.
Although the river recedes during the drier months of the year it still remains attractive to the wildlife, so the walking safaris over these months still follow the water courseway.
The Park is only open between June and October, which are the dry months. Most safari enthusiasts spend between 3-5 nights here either before or after a more traditional game drive safari experience in the neighbouring South Luangwa Park - an easy one hour flight from Mfuwe makes this a feasible safari combination.
If you do make the journey, expect to see nobody else apart from your walking safari group, your guide and your armed escort scout and be prepared to embark on a dramatic game viewing experience with wildlife generally unused to human contact.