Malaria-Free Safaris just a few hours from Cape Town
Whilst most people will drive along the Garden Route on their way to one of the malaria-free reserves of the Eastern Cape, for those who do not want to travel so far, OR who have very young children, there are also a few options along the Garden Route that you could consider for your time on safari, which are also malaria-free.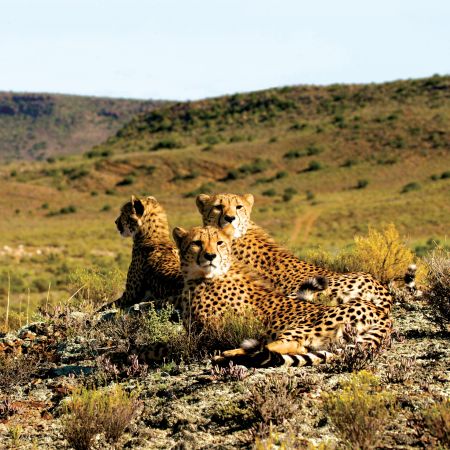 The stunning Sanbona Wildlife Reserve is situated just off the scenic Route 62. The reserve consists of 54,000 hectares of undulating mountains and plains, indigenous fauna and flora, rock formations and rock art. Whilst more of a nature experience than an exciting Big 5 safari experience, the reserve still offers visitors the chance to see leopard, lion (including the rare white lion), white rhino, elephant, buffalo, cheetah, zebra, giraffe, and many species of antelope.
The 11,000 hectare Gondwana Game Reserve is home to free roaming Big Five game as well as endangered species like the Cape mountain zebra, black rhinoceros and black harrier among many others. Gondwana's breathtaking beauty includes endless mountain views and green rolling hills blanketed in colourful fynbos.
Ideal for families with very young children, the Garden Route Game Lodge is one of the very few lodges that will allow children of any age to accompany their parents on game drives. The reserve is only 1,500 hectares in size, making it one of the smaller reserves in the area, so parents may well find the game viewing very 'tame' - but children will find it highly exciting and rewarding!