A welcoming city on the sea
Claiming to have the best climate and more sunshine than any other coastal resort in the country, Port Elizabeth is a popular holiday destination, and renowned for its beautiful coastline and long sandy beaches.
Known more fondly as just PE, Port Elizabeth is a small, lively city and major seaport, and the warmth of the people have earned it the well-deserved reputation as 'The Friendly City'. With plenty to do and see, it is an easy place to base yourself for a few days to thoroughly explore the region if you have the time.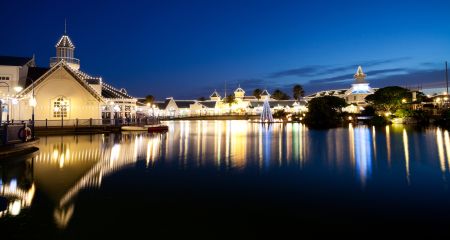 The 'Boardwalk' is an experience in its own right - but as it is owned by the same company who have brought us Sun City, that should not come as too much of a surprise! This beach front complex is the lively heart of Port Elizabeth. There is only one way to appreciate the Boardwalk, and that is to have plenty of time on your hands.
The main attractions are shopping for fashion or gifts, dining out in one of the many excellent restaurants offering everything from steak to sushi, catching a movie at the cinema or relaxing in one of the bars, or spending a few hours in the casino with its 747 slot machines and 22 casino tables. There is even a small outdoor funfair if you feel like releasing your inner child (or indeed have children with you!). At night, the complex becomes transformed into a fairy wonderland of lights, reflecting off the centre lake area and making you grab for your camera (and tripod if you want the shot to come out really clearly!).
PE is also home to one of the world's most challenging links courses. The Humewood Golf Course is consistently ranked as one of South Africa's Top 10 golf courses. Humewood has hosted the South African Amateur and the South African Open many times. With wide and undulating fairways, fast greens and thick coastal bush, a round is a must for any golfers visiting Port Elizabeth. The course also boasts a variety of animal life with an abundance of plovers, one of which makes up the club's emblem. And, after your round of golf, relax at the '19th' in the elegant Club House and indulge in a spectacular view over the links course itself as well as Algoa Bay.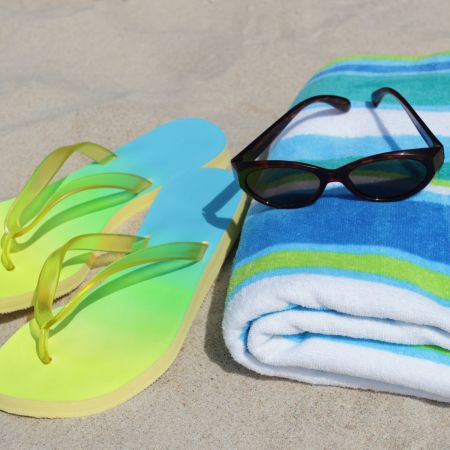 One of PE's greatest assets is its clean and beautiful beaches. Humewood Beach, situated along the main beachfront, is one of the country's oldest Blue Flag beaches, and offers sheltered sunbathing and safe swimming, as the beach is manned with lifeguards.
During the whale watching season between June and December, Southern Right whales are a familiar sight along the coastline, and can be easily sighted from the shore. Humpback whales pass by during June and July, and again in November and December, and the Bryde's whale is present throughout the year.
With water temperatures varying between 14 and 21°C throughout the year, and generally calm sea conditions, PE is also ideal for swimming and other watersport and beach activities, including sailing, surfing, angling, and of course, diving. Rated as one of South Africa's best cold water dive sites, the conditions are ideal all-year round, with visibility between 8 and 15 metres in the bay during the winter months. A wide variety of fish, densely populated and colourful reefs, and interesting shipwrecks await divers who venture into the depths of the Indian Ocean here.
Reload Map
Port Elizabeth.