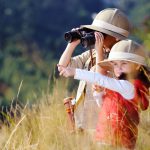 As much as documentaries such as Big Cat Diaries may inspire you to want to see the real thing, parents often dismiss the idea of a safari with nippers in tow because of concerns about safety, enjoyment and the general hassle factor. So is it possible to embark on a family safari holiday that is rewarding and enjoyable for all involved? Well we believe it is and done right the whole family will be buzzing from their bush adventures for years to come.
Safaris really are a holiday like no other and just like us big kids, your little kids will go totally wild for the wildlife.  Nothing can prepare you for the real thing and watching their little faces beaming with excitement and hearing their gasps of sheer amazement at the sights and sounds of the bush makes for double the adventure and double the fun.  Not only that, there's a huge amount for kids to learn, from identifying animal tracks and dung to understanding the habits and appreciating the plight of the wildlife in Africa.  This makes for a unique educational experience where storybooks will literally come alive before their very eyes.
So if you think a family safari is for you here are our five dos and don'ts for planning the perfect adventure.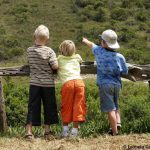 1. DO your research
When it comes to safaris some lodges have strict minimum age requirements so be sure to check that the lodges on your wish list cater for children.  Across South Africa, there are a number of safari lodges that offer excellent programmes for kids so while you take a well deserved break by the pool between game drives, your children can set off on 'bush bumbles' that will get eyes popping and set minds spinning.
2. DON'T risk malaria
South Africa is, without doubt, the best place for young families; there is no jet lag to slow you down, the roads are excellent meaning you can self-drive and set your own pace and, most importantly, a number of the country's 'Big Five' game reserves are malaria free so you won't have to worry about malaria medication and can take the odd mosquito bite in your stride.
3. DO know when enough is enough
As well as adjusting to the new routine of early morning and late afternoon game drives, safaris require long periods of silent anticipation.  For children under the age of ten we advise three days' safari action, providing plenty of opportunity to immerse yourselves in the magic of big game spotting without seeing the excitement fade and turn to boredom.  A combined safari and beach holiday could strike the perfect balance.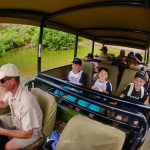 4. DO get on their wavelength
Build up the excitement through books and wildlife documentaries.  As mentioned, many lodges offer specially designed kids programmes with activities that are both educational and entertaining, from bush walks to junior tracking courses and themed bush picnics in between. Traditional folklore storytelling about 'Why The Elephant Has A Trunk' or 'Why The Warthog Is So Ugly' add to the fun.  Depending on age a pair of binoculars and/or a camera will let them get fully immersed in capturing the moment.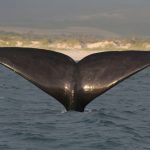 5. DON'T forget the other treats that South Africa has to offer
High on the 'must see' list of any visitor to South Africa is a trip along the Garden Route.   If you think this is only for the green-fingered holiday makers among us think again.  The Garden Route followed by a Big Five safari is a winning combination for families.   From shore-based whale and dolphin spotting to close encounters of a furry kind at Monkeyland and meeting elephants at Addo National Park, a trip along this stunning stretch of coastline is a feast for the eyes and perfect for a family adventure.
If you need help choosing a lodge or would like advice on planning your family adventure, our friendly and experienced team can help.
Comments Off

on Double the fun or double the trouble? Five tips for planning the perfect family safari.