Given the long association that we at Travel Butlers have had with Southern Africa, we were delighted to hear that Conor Dickson, the nephew of Paul Campbell of Travel Butlers, is going to Malwai next year to do some volunteer work with Inspire Worldwide.
The aim of the project is to work closely with rural and township communities in Malawi to help develop and improve living conditions for Malawian children and their families.  The volunteers, including 14 year old Conor, will be providing support to communities in the rural areas surrounding Blantyre in Malawi, and helping them renovate a crumbling feeding and community centre which currently provides the orphaned children with their one meal each day.
As with all trips of this nature, the volunteers need to raise funds to cover the cost of their own transport and living expenses, in addition to raising money to donate to the local charities in order to fund the work they will undertake.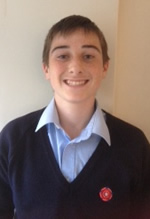 Conor's target is £2700, and so far he has raised money through cake sales, a raffle and car boot sale, as well as earning money from family and friends for car washing, gardening etc. But he still needs to raise another £1000, and as Conor says "Now it's time for me to quite literally 'get on my bike' and cycle the width of Lake Malawi, approximately 46miles. I will do this by cycling from my home to Eastbourne (41.5 miles on the cycle paths) and then along the seafront to cover the additional miles. This will take place on Saturday 25th October."
Conor continues "I am hoping the local press will cover my story and I will be sure to promote any businesses and organisations that are kind enough to sponsor me.  I would also be happy to discuss the trip with a upon my return next year, as I'm sure there will many experiences to share. "
We think this is a fantastic cause, and Paul Campbell of Travel Butlers adds, "School trips were certainly not like this in my day! I am very proud of the generous and adventurous spirit that Conor shows in doing this amazing trip, and we are delighted to sponsor him to help him on his way. I know that any other donations that our friends in the industry are able to make would be greatly appreciated, and please get in touch with me or your usual contact at Travel Butlers if you would be interested in making a donation or sponsoring Conor in any way."