Yes, another frequently asked question, and one that has oddly enough popped on up TripAdvisor twice this week, is where should people stay in the Winelands – Franschhoek or Stellenbosch?
Most people put aside only one/2 nights for a stay in the Winelands, so unless they want to do one night in both, then there is a choice to be made.
I personally have a marginal preference for Franschhoek, just because I love the fact that it is basically just one main street set in beautiful valley/mountain scenery – no one can say the setting is not pretty! Over 25 wine farms, including some of South Africa's most respected names, are in the area. Exploring the Franschhoek Wine Route is easy to do and there are locally trained guides on hand to help you understand the wines better. Tours can be arranged on foot, on horseback, or by car – take your pick!
If you are wanting to eat out in style for at least one of your nights in the Winelands, then Franschhoek is also the ideal place to stay, as there is a reason it is dubbed the 'food and wine capital of the Cape'!  Many of the restaurants here have picked up awards, and there is a restaurant to suit all tastes and budget.  Some of the top dining experiences are  Le Quartier Francais Tasting Room, Le Bon Vivant and Monneaux, or check out Cafe Des Arts if you are on more of a budget.
For chocolate lovers too, a trip to the Huguenot Chocolate Factory should also feature high on your list of things to do in Franschhoek!
Stellenbosch is a much larger town, but great if you want somewhere with more of a buzz to it.  It is pretty too in its own right, with lots of whitewashed Cape Dutch architecture to look at, and streets lined with oak trees – hence it's other name of 'Eikestad' – the Town of Oaks. As well as exploring the many excellent wine estates which make up the famous Stellenbosch Wine Route, take time out to visit the quaint Victorian fronted Oom Samie se Winkel, which is a typical example of a period village shop complete with old-fashioned items for sale.  It literally is like stepping back in time.
Of course, if time is tight on your trip to the Cape, or you do not fancy the idea of unpacking and packing your suitcase too often during your holiday, then you can easily visit the Winelands as a day trip from Cape Town – Stellenbosch is a mere 40 minute drive away; Franschhoek about an hour.  You can either drive yourself or arrange a guided tour (either with a group or a private tour, depending on your preferences).  But do try to get there somehow during your holiday to South Africa, otherwise you will have missed out on a lovely experience.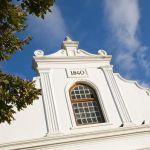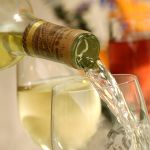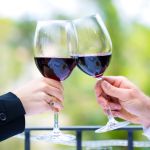 Comments Off

on Franschhoek or Stellenbosch?