Getting There and Away
Many people who go on safari in the Greater Kruger Park find that their journey begins (and ends) either in Jo'burg or Cape Town.
From Johannesburg
Driving across to the Kruger National Park from Johannesburg is a relatively easy journey, as you are on main roads the entire way, but it is a long drive - you would need to allow anything up to 6 hours. If you have the time, you can also take the more scenic route via Dullstroom and the Long Tom Pass, which takes in some of the best scenery in South Africa.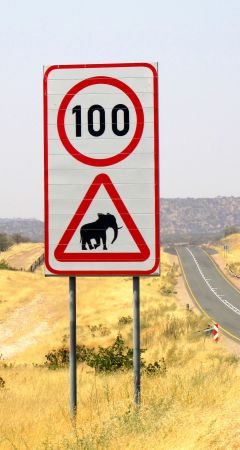 Many visitors choose to do this drive, despite its length, and stop in Hazyview for a few nights either before or after their safari, to explore the beautiful Lowveld area around the Kruger Park. The highly promoted 'Panorama Route' is a self-drive route, which takes in many of the scenic sights, and there are also several other attractions which makes a 2 or even 3 night stay plausible.
If you did not want to drive yourself, we can arrange a private road transfer for you directly to your safari accommodation. The driver will stop en-route for any refreshments you need, but it does mean you can sit back, relax and enjoy the scenery!
If you don't fancy the long road journey, there are daily flights from Johannesburg OR Tambo to the Kruger Mpumalanga International Airport (airport code MQP) and the Hoedspruit Airport (airport code HDS), both of which are just outside the Park. Inside the Park itself, there is Skukuza Airport (airport code SZK). The flights all take about an hour.
You can then either pick up a hire car from the airport when you arrive, and drive yourself to your safari lodge - the advantage of this is that you then have a car to explore the beautiful Lowveld area around the Park after your safari if you have time in your holiday plans - or we can arrange a road transfer for you.
The journey time by road, whether you drive yourself or you take a road transfer, from the airport to your safari lodge would be anything from 30 minutes up to 2-3 hours (depending on which airport you flew into, and to which lodge you were going, etc).
Air hops are also possible from Kruger Mpumalanga Airport to certain reserves.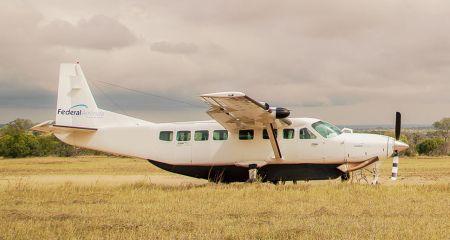 In addition to the regular scheduled flights from Jo'burg, there are also daily shuttle flight services into the safari reserves. The service is run by Federal Air, and it really does make the safari experience a totally luxurious treat. Some of the lodges have their own airstrip, others share an airstrip, but either way, you are met from your small light aircraft flight and transferred to the lodge by an open game viewing vehicle - so a bonus game drive! There is, however, a baggage restriction of 20 kg per person, and you have to have a 'soft' bag (for easy storage in the plane), but you can leave any excess baggage safely at their office at the Johannesburg OR Tambo Airport which you can then pick up when you return.
From Cape Town
If you are coming from Cape Town, there is a direct daily scheduled flight from Cape Town to Skukuza, the Kruger Mpumalanga Airport and Hoedspruit Airport - which takes about 2.5 hours. Of course, you can still choose to fly via Johannesburg, where you then have the choice of any of the above methods!
From Anywhere Else in South Africa
If you are travelling by air from any other place in South Africa, such as George or Port Elizabeth, your plane will almost certainly be routed via Johannesburg, and you will need to change planes. There are also some direct flights from Durban to the Kruger Mpumalanga Airport which depart on certain days of the week.