Walking In The African Bushveld
Featured Accommodation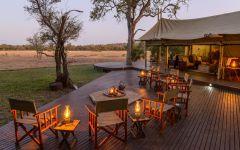 Rhino Plains Camp
Kruger National Park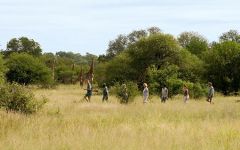 Rhino Walking Safari Sleep Out
Kruger National Park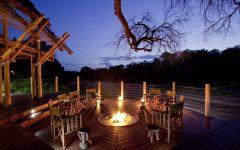 Rhino Post Safari Lodge
Kruger National Park
Destination: South Africa.
Discover nature's hidden wonders in a specially tailored 5 night walking safari starting from 'base camps' which are luxury tented accommodation. For a totally unique experience, one of the nights you will walk to a Sleep Out - an elevated wooden platform 4 metres high in the middle of the bush, where the night will be spent sleeping with the noises of the bush surrounding you.
This is a 5 night itinerary including Kruger National Park.
Based on 4 Star Accommodation:
2 Nights at Rhino Plains Camp
1 Night at Rhino Walking Safari Sleep Out
2 Nights at Rhino Post Safari Lodge
Price Per Person From
---