Peace and Tranquility
Featured Accommodation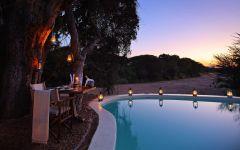 Jongomero Camp
Ruaha National Park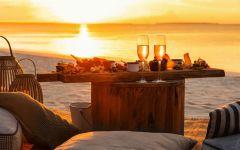 Zuri Zanzibar
Zanzibar
Destination: Tanzania.
For guests seeking a remote African adventure, a visit to Ruaha National Park is essential. For 3 nights you will stay in a tented suite with a private veranda overlooking the riverbed. Fall asleep to the hum of Africa beyond the canvas and wake up to the morning tea tray and animals ambling past your mosquito net windows. Then fly to Zanzibar for 7 nights with the turquoise waters of the Indian Ocean to one side, lush green forest to the other, and just a hint of spice in the warm and fragrant tropical air.
This is a 10 night itinerary including Ruaha National Park and Zanzibar.
Based on 5 Star Accommodation:
3 Nights at Jongomero Camp
7 Nights at Zuri Zanzibar
Price Per Person From
---