Victoria Falls and Chobe Premium Getaway Package
Featured Accommodation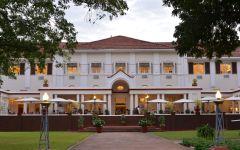 The Victoria Falls Hotel
Victoria Falls - Zimbabwe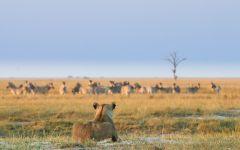 Chobe Game Lodge
Chobe National Park
Destination: Zimbabwe and Botswana.
If you are wanting a premium getaway break where it is all about 'location location location',, look no further than this package. Staying at an original Colonial hotel now combining traditional majesty with modern sophistication on the Zimbabwe side of the Falls, you then head to a 5* lodge at Chobe, where a dedicated team will welcome you through the doors and be there with a smile to ensure that every moment of your stay here is a special one.
This is a 4 night itinerary including Victoria Falls - Zimbabwe and Chobe National Park.
Based on 5 Star Accommodation:
2 Nights at The Victoria Falls Hotel
2 Nights at Chobe Game Lodge
Price Per Person From
---