We are heading off to South Africa in a couple of weeks to do some site inspections of safari lodges in the north of the country (Madikwe, The Waterberg, and Kruger Park), and as we are often asked for some guidance on obtaining foreign currency I thought I'd share my findings as I look for the best rate for South African Rand for our trip.
---
Disclaimer
The opinions here are based on my own research and around 35 years' experience of independent travel (wow…I'm getting old!). This blog does not constitute financial advice. All tips are followed at your own risk and should be followed up with your own research.
Travel Butlers Ltd are not affiliated with any of the websites or financial services providers that I link to in this blog, and we are not responsible for any of the content on the sites that we link to.
---
The changing market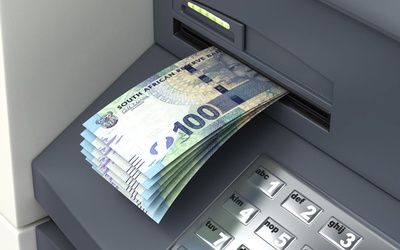 Things have changed so much over the years regarding the best way to deal with foreign currency when travelling, as anyone who can remember when travellers cheques were the only real alternative to getting cash from the bank or bureau de change will confirm.
In fact, I was part way through writing that last sentence when I realised I was not even sure if travellers cheques are still a thing…it turns out that they are, and whilst they do offer some advantages I think that the fact they are not widely accepted and have handling, commission and cashing-in fees mean they are nowhere near as popular as they were. Personally, I don't think I've used them since the 1980s, and cannot really imagine a circumstance where I would use them in the future.
I would also not use my regular credit card, bank or airport/high street bureau de change as these do not offer as attractive rates as I can find elsewhere. Pre-paid currency cards, challenger banks, and online currency ordering services will all provide better rates than high street banks and bureau de change.
Card Payments
Whilst contactless is not as widely used for small transactions in Africa as it is in Europe, major credit cards are widely accepted in hotels, lodges, shops and restaurants. This greatly reduces the need to carry large amounts of cash, and specialist currency cards offer better exchange rates than the cards from bigger high-street banks. Most UK credit cards will charge a non-sterling transaction fee of around 3% in addition to cash withdrawal fees and interest charges, and using a specialist currency card will save on these fees making them the best option for card payments whilst abroad.
For card payments you have two options – a specialist currency credit card (where you may incur interest charges) or a debit card (where you must have the funds already in your account).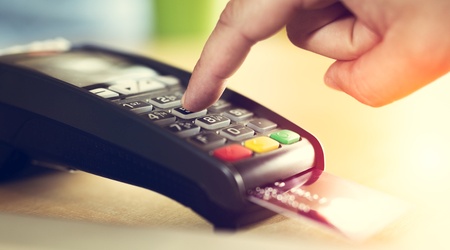 Moneysavingexpert.com has a review of specialist currency credit cards, including Halifax Clarity, Tandem and others. These will give you good exchange rates on card transactions but you'll need to pay them off in full each month to avoid paying interest on card purchases, and they can charge high rates of interest on ATM transactions. As the rates are calculated at the time you make the transaction, you will not know the GBP cost of your spending until it has been processed by the bank.
Prepaid debit cards allow you to load money in GBP sterling (and sometimes in other currencies) and then spend overseas at attractive exchange rates without additional charges. Prepaid debit cards also allow withdraws from overseas ATMs at better exchange rates and with lower fees and no interest charges. Cards include FairFX, Caxton, Revolut, and WeSwap, and you can see a comparison of multi-currency prepaid cards at moneysupermarket.com. Whilst you do have to make sure you have money in your account for the pre-paid debit cards, they can allow you to convert money from GBP into the currency you require in advance of your trip, and this means you can lock in the exchange rate and know what everything is costing as you spend it.
Cash

I have found that the best option for cash is either to use a specialist foreign currency card at an ATM whilst abroad, or pre-order money for delivery or collection.
In the UK, there is a useful tool at Moneysavingexert.com which allows you to compare rates for a wide range of different suppliers for delivery to your home or office, or pick up from a local collection point or from the airport. It is important to note that whilst some of the companies featured here may be familiar, the rates shown are only available if you pre-order the currency from them online or over the phone. It is also worth noting that most internet currency suppliers will make a small charge for delivery of smaller amounts…you can avoid this if you can collect it from then or order a larger amount.
The prepaid debit cards mentioned earlier allow you to load money in GBP sterling and then withdraw from overseas ATMs at very attractive exchange rates. In my experience, rates for ATM withdrawals using a prepaid debit cards are typically 4-5% better than pre-ordering from the internet, and up to 9% better than a high-street or airport bureau de change.
What Do I do?
I have a Revolut card and use this for both card payments overseas and cash withdrawals from ATMs. This means I avoid the non-sterling transaction charges and get a good exchange rate for card payments whilst away. ATM withdrawals in both the UK and overseas are free up to £200 per month, however there is a charge of 2% for ATM withdrawals above £200 per month.
Looking at the rates available today for South African Rand, Revolut is offering nearly 5% more for my money than the best of the internet pre-orders, and nearly 10% more than the worst of the high-street suppliers I looked at. Of course the downside is that I do not have a South African Rand ATM where I am, so I cannot get cash at that rate right at this moment…
As I will be a bit pushed for time on arrival in South Africa for the upcoming trip, I do not want to waste time finding an ATM when I get there. Given this I have decided to order a small amount of cash online to see me through the first few days, and then I will use my Revolut card for payments and ATM transactions as necessary.
Revolut is managed via a mobile App, meaning that if I need more Rand when I am away I can top up the card from my phone. Any unused Rand on the card at the end of my trip can be converted back to sterling and sent back to my main bank account.
Would I recommend you do what I do?
No – not because you shouldn't do what I do, but because I am not qualified to offer financial advice and I do not claim to have perfect knowledge of all the services available. What works for me may not be right for you!
As mentioned earlier, this is not an advertorial and we are not affiliated with any of the websites or financial services providers mentioned in this blog. One of the key reasons I use Revolut rather than one of the other providers is that they allow me to load my account with other currencies such as USD, EUR, and ZAR. This is useful to me as we have clients pay us in a range of currencies, however if I did not need this facility then I may well have gone with one of the other providers.
The £200 per month limit on free ATM withdrawals with Revolut is a bit of a pain (although other debit cards have a similar rule), and you should also be aware that Revolut is a financial technology (FinTech) company and clients' money is not currently covered by the Financial Services Compensation Scheme. They do have safeguards in place, however I tend to only keep relatively low amounts in the account at any one time.
Comments Off

on Travel Money Tips For South Africa