Today in the UK's Metro paper there was a full page in the Travel Section extolling the virtues of Mozambique.
The team at Travel Butlers will be one of the first to admit that we LOVE Mozambique! Every week, we are preparing for someone an itinerary combining a safari in South Africa with a beach stay here.
The Bazarato Archipelago is probably one of the most visited regions, as on Thursdays and Sundays, you can fly directly here from the Kruger Nelspruit Airport, which means you can go on a game drive the night before, depart the lodge early with a packed breakfast, and be on the beach in the afternoon.  Well, in theory you actually fly to Vilanculos and then you get a light aircraft, helicopter or boat to transfer you across to your island – but this just adds to the holiday fun!  Popular lodges here are Pestana Bazaruto, the newly refurbished Anantara Bazaruto Island Resort (formerly known as Indigo Bay) or the truly luxurious Azura Benguerra Island – complete with butler service and a private plunge pool in your spacious beach villa.
Another firm favourite of ours is Flamingo Bay Water Lodge, which is further south.   This normally involves an overnight stay back in Johannesburg Airport, as you need to fly from here to Inhambane in the morning.  But there are 2 things that we love about Flamingo Bay – firstly, it is priced in Rand, so you can take advantage of the current good relationship between the Rand and the Pound Sterling; and secondly they include return airport transfers from Inhambane to the lodge within their normal rates.  Flamingo Bay is ideal if you are really 'looking to get away from it all', and is very popular with honeymooners.
Further north, you will need to fly to Pemba, then you can explore the delights of the Quirimbas Archipelago, which consists of 32 islands that stretch for 250 km and which are pretty much unexplored and untouched.  Azura Quilalea will surpass all your dreams, or Ibo Island has a uniqueness to it and is surrounded by history.
What else do we love about Mozambique? It is a year round destination, it has some of the most beautiful beaches in the world, and the crystal clear turquoise warm water is perfect if you want to go snorkelling or diving.  The romantic dhow trips that take you out for sunset cocktails set the scene for a delicable fresh fish dinner upon your return to land, and there is nothing better than drifting off to sleep with nothing but the sound of the waves lapping on the shore.
Where's my passport… I'm off now!!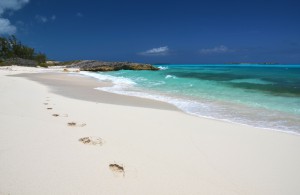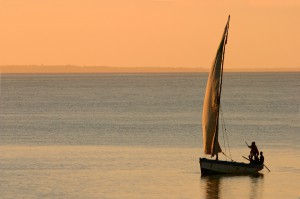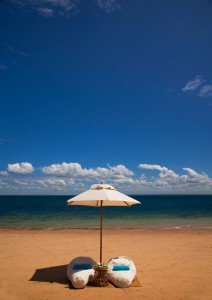 Comments Off

on Mozambique in the News