MalaMala – synonymous with the bygone era of romantic safaris, Hollywood superstars and exclusive game viewing. Celebrating their 50th anniversary this year, in 1964 the MalaMala land was sold to Michael Rattray who since then has grown the brand to be one of the most famous in the world of safari goers, and who was truly the pioneer of the photographic safari experience that we know and love today.
'Mala Mala – it's all about the wildlife' is their new strapline, and anyone who has been fortunate to go on safari here will, I am sure, 100% endorse this. The privately owned MalaMala Game Reserve forms part of the Sabi Sand Game Reserve, and covers an immense 13,500 hectares of land.  The eastern boundary is the Kruger National Park – a stretch of 12 miles of uninterrupted, pristine bush with no physical fences, allowing the wildlife to freely cross the 'invisible' border between the National Park and the private game reserve. To the west, the Sand River flows unhindered through the land, offering the wildlife a plentiful supply of water at all times, expecially during the dry winter months of May to September.  Is it any wonder that the game viewing here is, one could say, absolutely fantastic all year round.
Because only the game vehicles from MalaMala's three camps – Main Camp, Sable Camp and the exclusive Rattrays on MalaMala – are allowed to drive on the land, the game viewing experience for guests is really personal and intimate, and completely unhurried.  In 2013, the game viewing statistics were simply amazing – sightings of the Big 5 (lion, leopard, rhino, buffalo and elephant) were recorded on all but 66 days!  Just to put this into slight more context:
Leopards were viewed on all but 20 days, and out of thse sightings, 2 or more leopards were viewed on all but 4 days.
Buffalo were seen on all but 8 days, and herds exceeding 100 were viewed on 154 days.
Lions were viewed on 308 days, and the most lions seen in a single day were 30 in 4 different sightings – in total, there are 9 resident prides that are regularly seen at MalaMala.
Elephant were seen on all but 10 days, and the average number of elephant sightings per week exceeded 20.
Due to the vulnerability of rhino and the current poaching problems, no statistics of rhino sightings are now released.
With the opening of the new Skukuza airstrip, it has never been easier to get to MalaMala.  Direct daily flights from Cape Town and Johannesburg with SA Airlink land at Skukuza, and it is a mere 45 minute (to an  hour) game drive from here to the camp. Alternatively, FedAir also fly directly from Johannesburg to the MalaMala Airstrip, which is only a 5 minute drive to your camp.
Families are welcome at MalaMala Main Camp, and their Junior Ranger programme continues to be a great success with the little ones.  While the parents relax, the rangers will take the children off with their special MalaMala backpack to identify animal spoor, learn about the plants and how to clean your teeth if you are ever lost in the bush, go bird watching, have a go at communicating over the radio as if they were a real ranger, and a myriad of other activities designed to educate as well as entertain.  At the end of their stay, children leave with their very own Ranger Certificate – something unique for the obligatory 'what did you do in your holidays' show-and-tell sessions when they return to school!
Whether you are travelling as a family, a couple or in a group (in which case, don't forget that Sable Camp can be taken on an exclusive basis for groups of between 10-18 guests), we are sure that you will have a fantastic safari experience at MalaMala.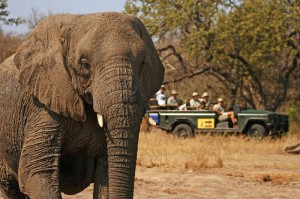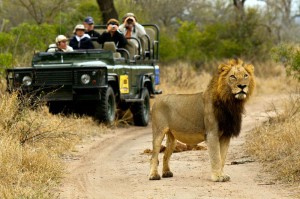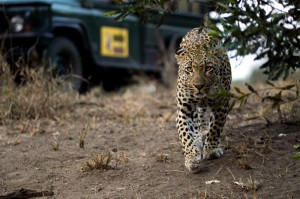 Comments Off

on MalaMala – Exclusively Yours