Africa is hopelessly romantic, with an endless stock of sweeping savanna, a bottomless supply of starry skies and a generous sprinkling of postcard-perfect islands. So, if you're looking for somewhere sensational to say 'I do' or you're after a heavenly honeymoon hideaway, you've come to the right continent. It's a brilliant place to live out your own personal love story and start a lifelong affair with Africa.
From the moment you set foot on African soil, you'll be enchanted by its epic romance. Huge and humbling, it's a a surefire way to feel deliciously tiny and totally tucked away from the rest of the world. A cocktail of rolling wildlife-packed plains, forested mountains, castaway beaches and thundering waterfalls, Africa has everything you could possibly desire – and probably more. By combining a Big Five safari with a barefoot beach escape, you'll be able to indulge all of your faraway fantasies at once. What better way to begin a life together?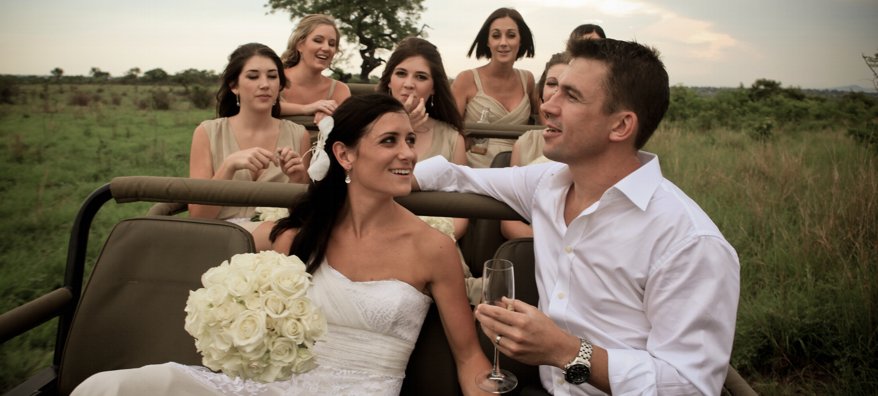 Bush weddings are beautifully simple, back-to-nature ceremonies in heart-meltingly scenic settings. Just imagine the plains of Africa as your wedding aisle, a safari jeep as your wedding car, exotic birdcalls as your wedding bells and a roaring boma for your reception! It's something quite incredible and, who knows, you might even be visited by some uninvited four-legged guests! Or, if you're not bowled over by the prospect of a bush wedding, why not take your vows overlooking Victoria Falls? Here, adrenaline junkies can seal the deal with a bungee jump to celebrate their matrimonial bliss!
We believe that there's nothing quite like being buried in the African bush. It's remote and wildly romantic, making it tantalising honeymoon territory. Standing on a ridge overlooking the savanna with a sparkling sundowner in hand, you'll be rocked by an 'Out of Africa''sensation that will stick with you forever. Racing across the plains in search of wildlife at sunrise and sunset, you'll swiftly be spellbound by Africa. You can even sprinkle some added magic over your honeymoon with a hot air balloon ride across the Serengeti, Kruger or Victoria Falls, to see herds roaming below you as the sun peeps up above the distant horizon.

The safari lifestyle itself is riddled with romance, from blazing campfires under a canopy of stars to four-poster beds perched on open-air platforms and vintage luxury tents surrounded by the sounds of the bush. So, if you're looking for something intimate, exclusive and exciting, a safari is the answer. South Africa, Kenya and Tanzania are all rich with remote, beautiful reserves, so you'll be truly spoilt for choice. Between game drives, you can sip on something bubbly as you look out over the camp waterhole, take heart-thumping walks in the bush and relax with your beloved in your personal plunge pool deep in the bush.
There's a safari lodge out there to suit every couple, so you're bound to find your perfect bush getaway, whether you dream of a treehouse up in the branches, an elegant suite with a private pool, a rustic retreat lit entirely by flickering gaslights, or a thatched chalet secluded in a green forest. Many African lodges are very petite, with only a handful of rooms, making them deliciously private retreats for starry-eyed lovers. Equally, plenty of camps don't accommodate kids, ensuring that the atmosphere remains adult and the romance remains unbroken throughout your stay. These are wonderful honeymoon hotspots, so it's worth choosing your lodge as carefully as your chosen one.
Giving your honeymoon a tropical topping by heading for the golden shores of the Indian Ocean will be the icing on your wedding-trip cake. The coast of South Eastern Africa is fringed with soft, white sands sloping into an azure sea, making the whole peninsula a postcard-worthy paradise. After the early mornings on safari, you can retreat to a dreamy, deserted beach and enjoy lingering lie-ins and long breakfasts overlooking the Ocean. There's an amazing assortment of sun-drenched spots to stretch out and do sweet nothing, so you certainly won't be disappointed.
The beaches of Kenya are classic choices, with killer sunsets, tempting cocktail menus and a wealth of water sports up for grabs. Mozambique is a wonderland for exotic explorers, as its coast is still somewhat undiscovered and it has plenty of tropical pockets that are truly pristine. Dotted along the Garden Route in South Africa, there's a series of sun-soaked sands with quiet coves for doe-eyed couples.
Offshore, there's an extraordinary number of exotic islands scattered across the sparkling seas, making them excellent for Robinson Crusoe style honeymoons. Zanzibar is an isolated island paradise, with sultry sunsets complete with the silhouettes of traditional dhow boats passing across the horizon. It's a barefoot bliss with beautiful boutique resorts hidden away on secluded stretches of pure white sand.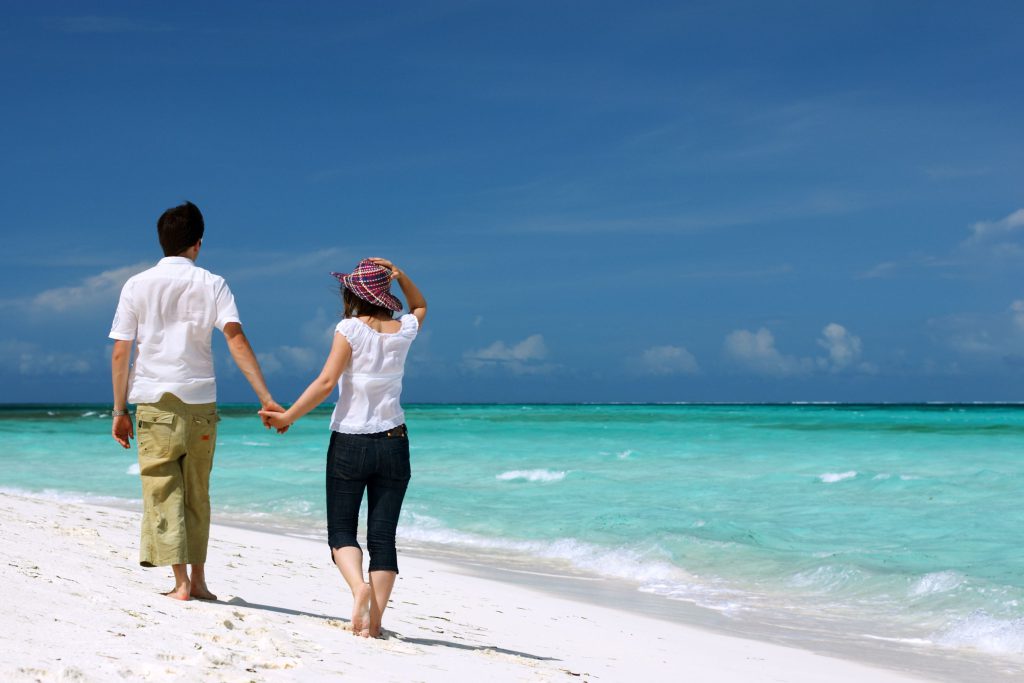 For the ultimate castaway sensation, the Bazaruto Archipelago of Mozambique is a honeymoon heaven, where you can open your door and dip your toes directly into the Indian Ocean. The waters are crystal clear, there's a world of colourful coral beneath the shimmering surface and the seafood is fresher than you could ever imagine. It's one of the most beautiful spots on the planet, let alone the continent, and the great news is that the word is not yet out! Here, you can relax in your own private paradise, far from the prying eyes of the world.
Overall, a thrilling African safari followed by a stint of tropical sunshine is the perfect recipe for a wedding or honeymoon. It will kickstart your marriage in the most epic and romantic way, so it really is nirvana for newlyweds. The only thing left to do is say 'I do'!
Comments Off

on Weddings And Honeymoons In Africa – what better way to begin a life together?