Romantic Safari Weddings
Travel Butlers are delighted to offer a bespoke wedding service to customers planning to say their vows somewhere both wild and romantic. We can help you find the perfect place for your ceremony, book the minister or officials for a civil service, and arrange flowers, wedding cake, and so on. Of course we would also do whatever we can to help with any other requirements that you have!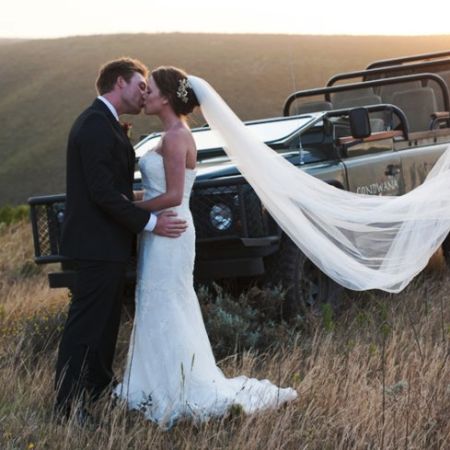 Safari lodges are the most popular places for overseas guests to get married in, and these really are ideal for couples wishing to combine romance, luxury and exclusivity with a safari adventure. The African bushveld forms a breathtaking backdrop for a wedding, and safari lodges are, in themselves, immensely romantic locations.
Guests are often accommodated in either traditional tented suites or chalets, immediately creating an intimate environment. These can be lavishly furnished with huge 4 poster beds, and en-suite bathrooms with stand-alone Victorian baths. Couples can spend time before and after the ceremony relaxing in their private plunge pool, indulging themselves in beauty treatments, privately dining on their deck, or cuddling up by the fire.
For the ceremony itself, most lodges are able to offer a range of choices for the ceremony location which you can either choose in advance or when you arrive a day or 2 before the big day. This can include pledging your vows as the sun sets over the savannah; taking your vows next to a waterhole as the animals come down to drink; in a tree house overlooking the bush; or even around a crackling fire under the stars.
Whatever you want, we will try our hardest to organise it for you, right down to the smallest of details
Classically, safari weddings are small, intimate affairs. As lodges rarely cater for over 20 people at any one time, the number of guests would generally be minimal. However, if you would prefer to bring along a slightly larger party it is perfectly feasible to block book an entire lodge for your wedding, thereby surrounding yourselves with more of your nearest and dearest.
As same sex marriage have recently become legal in South Africa, we are also thrilled to offer wedding packages to gay couples seeking to get married in the South African bush.