South Africa is ready to welcome the world in June 2010 as it prepares to host a World Cup like no other, and this will provide an ideal opportunity for many fans to combine sport with a trip to a truly world class travel destination.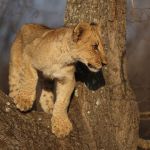 Of course (whisper it quietly)…not everyone likes football! Given the huge number of teams, fans, and media that will invade South Africa next June/July, careful planning is required to make sure that anyone thinking of visiting the country in 2010 gets the most out of their trip regardless of whether they are travelling to follow the World Cup or not.
Love Football – Visiting South Africa during the World Cup
Stunning scenery, long sandy beaches, vibrant city life, and excellent game viewing are making South Africa one of the fastest growing holiday destinations in the world. Steeped in history and culture, there are outstanding attractions in every part of this vast country, and these can easily be included to fit in around the games … from whale watching and wine tasting around Cape Town, to tracking lions in Kruger or scuba diving near Durban…this will be a World Cup to remember!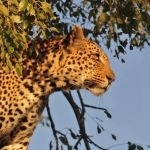 The recent British & Irish Lions Rugby tour of South Africa saw a 40% increase in visitors from the home nations to South Africa. Given the immense popularity of football and the number of nations taking part in the World Cup, fans that are planning on going out to follow their team are strongly advised to plan their trip and book accommodation as early as possible to avoid disappointment, especially as flights are now available.
To help fans research and plan their trip, we have prepared a comprehensive guide to the tournament including travel information, host city guides, what do do between games and more – click here to read more : World Cup Travel Guide.
Hate Football – Avoid The Crowds And Save Money By Avoiding The World Cup
For anyone not interested in following the World Cup, the best advice would definitely be to avoid travelling there during the tournament!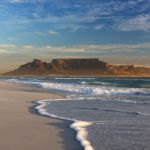 The World Cup will run from 11 June to 11 July 2010, and it is expected that the whole region will be extremely busy with teams, fans, and the media from 1 June until 15 July.
For non-fans, visiting outside of this period will not only give them a greater choice of hotels and safari lodges, but it will also mean they can take advantage of the numerous special offers that we are offering during this period (such as "Stay for 3 nights and only pay for 2", or free accommodation in Cape Town when you book a safari at selected lodges) that will not be available during the World Cup period.
Of course, even some football fans might prefer to watch the tournament on TV and travel to SA at another time!
Whenever you decide to go to South Africa, we can help you research, plan and book a dream holiday to this exciting country. As well as the World Cup Guide, our comprehensive website includes travel guides to the major highlights of the region, details of hundreds of hotels, safari lodges and specials offers, and suggested itineraries for your trip.