The AfriCat Foundation is a leader in the rescue and relocation of big cats (mainly cheetah and leopards) in Namibia, and probably the best way to gauge their impact is to look at their statistics for the last 13 years:
Total cats rescued 946

Total cats released 796
In reality those figures equate to thousands of hours of animal welfare, complicated rescue missions, expensive veterinary procedures and an unwavering belief that one organisation can make a difference.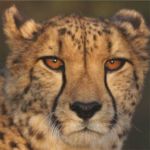 Harder to quantify is the impact made on the thousands of individuals who have visited Okonjima and gained a better understanding of the real issues faced by large predators in Namibia. These include tourists who become donors or ambassadors for conservation in their home countries and Namibian school groups who return to their villages with an interest in their national wildlife treasures.
The last two school groups to be hosted at Okonjima in 2008 came from Windhoek and the Kavango Region. They stayed at the Environmental Education Centre and the primary goal of the programme is to bring about change in the national attitude to predator conservation. Most of the children had never been on a school trip before and none had seen a cheetah or leopard in the flesh. The experience of both combined was dramatic and will remain with the students for years.
Okonjima and the AfriCat foundation are leaders in the field of animal rescue and rehabilitation, and we strongly recommend that anyone visiting Namibia consider staying at Okonjima Main Camp or the luxurious Okonjima Bush Camp and to see for themselves the excellent work that is done at this inspirational place.