Manyeleti Game Reserve
Exclusive Safari Experience
The 23,000 hectare Manyeleti Game Reserve is situated between the Timbavati Private Reserve, the Kruger National Park and the Sabi Sands Game Reserve. With no fences separating Manyeleti from Kruger and the neighbouring reserves, a huge variety of wildlife roams freely over more than 2 million hectares of African bush.
Manyeleti is prime Big 5 territory, however it is worth noting that the chances of seeing lion and leopard are slightly lower here than in the reserve's better known neighbours, as there is less water in Manyeleti.
On the positive side, the reserve is much quieter than both Sabi Sands and Timbavati, as there are fewer lodges located here - just 3 to be exact - so guests can enjoy a more exclusive safari experience whilst traversing the 200 km of gravel roads in search of the wildlife amongst the pristine bushveld.
The Manyeleti Game Reserve is managed by the local Mnisi tribe who have been in the area for many generations. The Mnisi are committed to retaining the integrity of the game reserve and ensuring that the benefits of tourism in the reserve are delivered to the surrounding communities. All the lodges in the reserve, although privately owned, use the land on a concession basis.
Add To Wishlist
Enquire Now
Honeyguide Khoka Moya
Manyeleti Game Reserve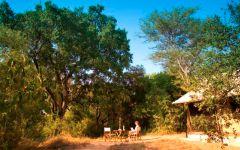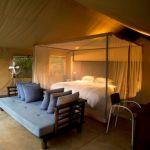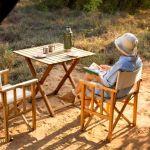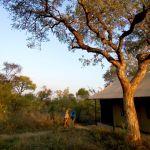 Per Person Prices From
Add To Wishlist
Enquire Now
Tintswalo Safari Lodge
Manyeleti Game Reserve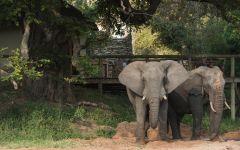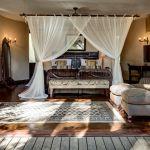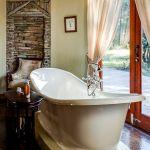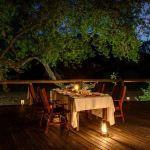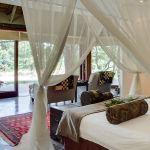 Prices on request.
Add To Wishlist
Enquire Now
Tintswalo Manor House
Manyeleti Game Reserve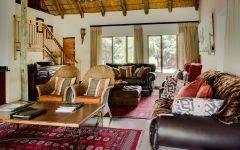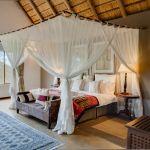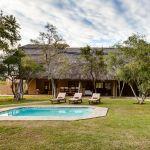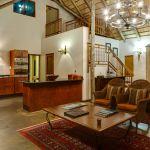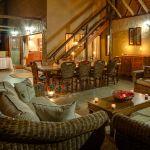 Prices on request.
Add To Wishlist
Enquire Now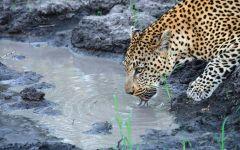 manyeleti AT A GLANCE
23,000 Hectares
Big 5 Safari Reserve
Unfenced Border with Kruger NP
Between Sabi Sands and Timbavati
Game Drives in Open Vehicles
Bush Walks at Some Lodges
Malaria Area
Scheduled Flights to Local Airports
Confused?
It's great to have choice, however sometimes it can all be a litte confusing when you are planning your first trip to an unfamiliar area.
If you'd like to talk to one of our friendly experts, then please give us a call on +44(0) 1932 428380 or alternativley you can enquire via the website.
Arriving By Air
There are two major airports that serve the Greater Kruger Area with scheduled flights: Kruger Mpumalanga International Airport (MQP) at Nelspruit and Hoedspruit Airport (HDS) near Hoedspruit.
MQP has direct flights to and from Johannesburg, Cape Town, and Victoria Falls.
HDS has direct flights from Johannesburg only.
Top Tip: If you book with Travel Butlers, we will ensure you have the most appropriate transport arrangements for your safari.
Arriving By Road
If you have a hire car you can drive to the lodges in the reserve, however you will need to make sure you allow enough time to drive through the reservbe to your lodge from the entrance gate. Details ablout distances in the park are available on request.
For self-drive visitors there is a vehicle entrance fee of R50 (subject to change) that is payable in cash at the entrance gate.
Malaria Risk
The Manyeleti Game Reserve is located in a malaria area, so we strongly advise that you check with your doctor to find out what malaria tablets you will need, and when you should commence the course.
If you do not want to have to take malaria tablets then have a look at our guide to safaris in malaria-free areas.
Guest Photos