Makalali Conservancy (Garonga)
An intimate wildlife encounter in an unhurried environment
makalali AT A GLANCE
22,000 Hectare Fenced Reserve
Big 5 Safari Reserve
Only 2 Lodges
Game Drives in Open Vehicles
Bush Walks
Sleep Out Deck
Malaria Area
Scheduled Flights to Local Airports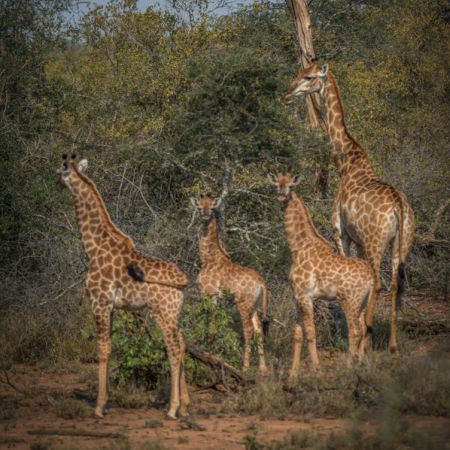 Garonga Safari Camp and Little Garonga are 2 exclusive safari lodges, situated in the private Big 5 22,000 hectare fenced Makalali Conservancy, located west of the Kruger National Park. This unassuming sanctuary promises an intimate wildlife encounter in an unhurried environment.
Activities include game drives, wilderness walks, sleep-outs, outdoor bush-baths and aromatherapy and reflexology sessions. Guests are encouraged to indulge in activities that will allow them to walk close to the animals, and thereby enhance their wildlife encounter.
On sleep-outs, guests are taken out to a beautiful deck with stunning views overlooking the bush. A mouth-watering picnic hamper, a drinks box, and hot drinks are left for you at the deck. You are left with a radio and will get collected in the morning. A wash basin and toilet close by are provided. It is only a 20 minute drive from Garonga Safari Camp so help is never far away! A truly magical experience!
The holistic philosophy of both camps is to offer a safari for the soul, an unhurried and intimate wildlife encounter, a time to reflect and find inspiration in nature. You can either try your hand at every activity the camps have on offer, or you can do simply nothing at all, and relax in a hammock or on your private deck with a good book while watching the grazing impala.
The Conservancy is about a 90 minute drive from Hoedspruit Airport if you are arriving on one of the scheduled flights with South African Airways or CemAir, or you can also fly directly into the Conservancy with FedAir from Johannesburg.