Beaches, Battlefields and Mountains
KwaZulu-Natal has something for everyone - splendid beaches lapped by the Indian Ocean, excellent Big 5 game viewing, stunning mountain scenery, forests, lakes, vibrant city life and a bloody history of fierce battles, treachery and heroism.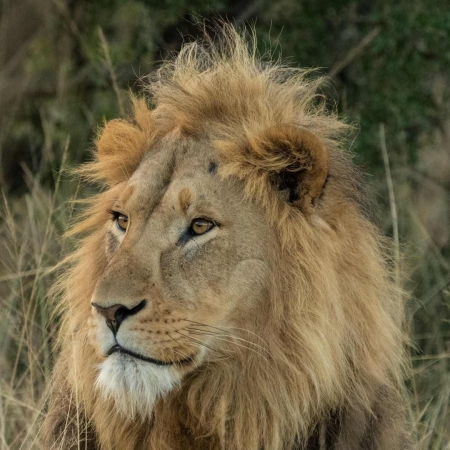 Nowhere else in Southern Africa are so many outstanding tourist destinations to be found in such close proximity to one another.
This really is modern Africa at its magnificent best, and it is astonishing that only a small proportion of visitors to South Africa (around 10%) visit this remarkable province.
Durban
Durban is a large and lively city, where authentic curries jostle with local seafood dishes as the most popular dishes, and the partying never stops.
An average of over 300 days of sunshine a year and a sub-tropical climate cooled by sea breezes make Durban the perfect place to enjoy the beach, go surfing or diving, or simply relax and soak up the sun.
Wildlife
You don't have to visit Kruger to see wildlife, either. There are many National Parks and private game reserves in KZN which offer excellent game viewing opportunities, including the Big 5.
The Battlefields
Whether you are interested in history or not, a visit to the Battlefields of the Anglo-Zulu, Anglo-Boer and Boer-Zulu wars is fascinating, especially in the company of an historian who can bring the battles to life.
The Drakensberg
The Drakensberg mountain range is breathtakingly beautiful, and home to some of South Africa's best hiking and walking trails, not to mention excellent preserved rock art.
St Lucia
South Africa's first World Heritage Site, the St Lucia Wetland Park, is in the north of the region, and is a birdwatchers and divers paradise. It is an area of coastal dunes, wetlands, bushveld, coastal forests and mangrove swamps, and is also home to the largest occurrence of crocodile and hippo in Southern Africa.
It also boasts South Africa's most southernmost coral reef off the Sodwana Bay coastline, a diving and snorkelling paradise hosting an extremely large number of colourful tropical fish species.