Introduction
Whilst Durban is an interesting city with a unique cultural mix, there is no getting away from the fact that it is the sun, sea and sand that really give the place its extra appeal for overseas visitors and South African holidaymakers alike.
The main beaches in Durban itself form a 6 km run known as the Golden Mile, and their golden sands, lined with palm trees, are covered with bodies of all shapes, sizes and ages enjoying the sun, regardless of whether it is winter or summer. Many hotels line the busy seafront and promenade, and restaurants and bars jostle for space and attention.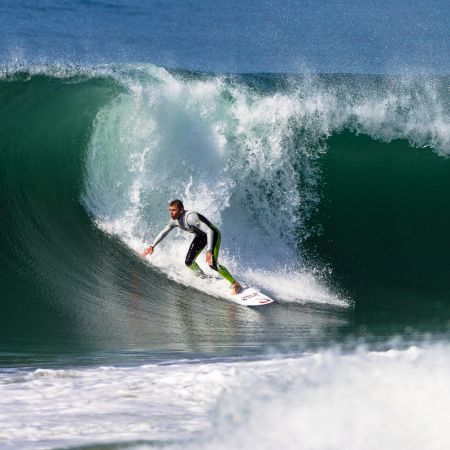 Water temperatures are warm all year round, and the waves are just begging for surfers to try their luck. Durban is home to some of the most consistent waves in the country, and for some of the best surf, you should head to Bay of Plenty, Cave Rock and Dairy beach areas. If bodyboarding is more your sport, then try North Beach to meet fellow bodyboarders. One of the best things about Durban is that you can pretty much go surfing or bodyboarding without a wetsuit on any day of the year.
About 15 minutes' north of Durban, Umhlanga Rocks beach is lined with luxury hotels and apartments. This is a fun spot with a permanent holiday vibe, and is teeming with restaurants, sidewalk cafes, pubs and clubs. Umhlanga's Bronze Beach is quieter and more secluded if you're after a quiet patch of sand.
Slightly further up the coast is Ballito, with it's golden sandy beaches just begging you to relax and soak up the African sun. Not to mention the opportunity to watch or join in with the surfers and body boarders.
Being the Indian Ocean off the coast of Africa, you would expect there to be some form of wildlife present. True enough, the coast off Durban is home to several species of shark. However, don't let this put you off from going into the water. Shark nets running the entire length of the beaches offer protection, and are checked daily.
However, if you don't fancy braving the ocean, then a visit to uShaka Marine World is definitely for you. Spanning over 15 hectares of prime beach front, uShaka is Africa's largest Marine Theme Park. It incorporates fresh and sea water, lush vegetation, natural materials and the recreation of a 1920s cargo ship wreck into a magical world of sea and marine life.
The marine park is tastefully themed with African imagery and exudes an air of fun and excitement. No matter what the occasion, you will always find something to do here, from entertainment at Sea World, restaurants offering excellent cuisine to cater for all food passions, fun-filled water slides in Wet 'n Wild, or simply a lazy day spent sunbathing on uShaka Beach.