Discover Botswana
Featured Accommodation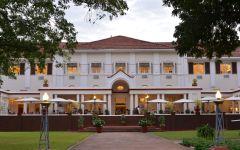 The Victoria Falls Hotel
Victoria Falls - Zimbabwe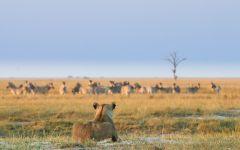 Chobe Game Lodge
Chobe National Park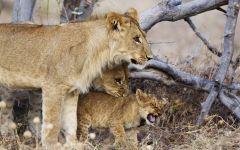 Savute Safari Lodge
Savuti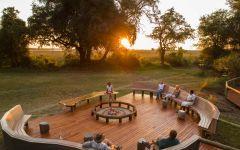 Camp Moremi
Okavango Delta
Leroo La Tau
Makgadikgadi Pan
Destination: Zimbabwe and Botswana.
A wonderful opportunity to view the spectacular Victoria Falls from your luxury hotel which nestles immediately next to the Falls themselves, immerse yourself in the densely elephant-packed Chobe National Park, explore the lush waterways of the Okavango Delta by boat and 4x4 safari vehicle, and marvel at the hauntingly beautiful stark landscapes of the Makgadikgadi salt pans.
This is a 10 night itinerary including Victoria Falls - Zimbabwe, Chobe National Park, Savuti, Okavango Delta and Makgadikgadi Pan.
Based on 4 Star Accommodation:
2 Nights at The Victoria Falls Hotel
2 Nights at Chobe Game Lodge
2 Nights at Savute Safari Lodge
2 Nights at Camp Moremi
2 Nights at Leroo La Tau
Price Per Person From
---