Safari and Beach Getaway
Featured Accommodation
Marataba Safari Lodge
Marakele National Park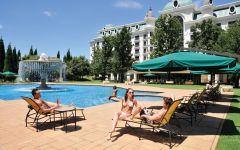 D'oreale Grande Hotel
Johannesburg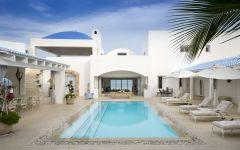 Santorini Mozambique
Vilanculos
Destination: South Africa and Mozambique.
Escape from your daily stress on this 10 night trip. For your safari, stay at a lodge which is a simple extension of the natural environment beyond its walls. Then head to a beautiful property on the Mozambique mainland overlooking the Indian Ocean with a style very reminiscent of the Greek island of the same name. And to help with the stress levels, at certain times of the year you can enjoy complimentary nights at both properties!
This is a 10 night itinerary including Marakele National Park, Johannesburg and Vilanculos.
Based on 5 Star Accommodation:
4 Nights at Marataba Safari Lodge
1 Night at Peermont D'oreale Grande Hotel
5 Nights at Santorini Mozambique
Price Per Person From
---