Game Drives and Horseback Safaris
Featured Accommodation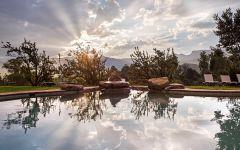 Montusi Mountain Lodge
The Drakensberg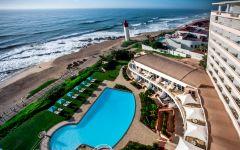 Beverly Hills Hotel
Durban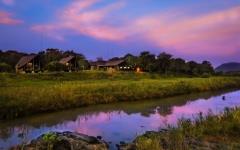 AmaKhosi Safari Lodge
AmaKhosi Private Game Reserve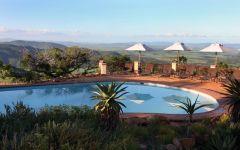 Pakamisa Lodge
Pakamisa Game Reserve
Destination: South Africa.
Over 12 nights, this trip will give intrepid travellers a glimpse of the hidden gems tucked away in KwaZulu-Natal. Walk in a UNESCO World Heritage site to see bushman paintings dating back thousands of years, relax on a beach, chase across the plains in search of the Big 5, and end in the saddle of a magnificent Arabian horse and experience the sights, smells, sounds and excitement of the African veld and literally become one with the environment.
This is a 12 night itinerary including The Drakensberg, Durban, AmaKhosi Private Game Reserve and Pakamisa Game Reserve.
Based on 5 Star Accommodation:
3 Nights at Montusi Mountain Lodge
3 Nights at Beverly Hills Hotel
3 Nights at AmaKhosi Safari Lodge
3 Nights at Pakamisa Lodge
Price Per Person From
---