This weekend we are celebrating 20 years of Travel Butlers!
Travel Butlers was originally conceived over a bottle of wine in Stellenbosch, South Africa, in early 2003, and the company was officially formed in the UK on 9th July 2003.
Since then, we have seen the business grow from offering self-drive holidays to South Africa and Namibia, to covering all types of holiday, and a dozen countries across the whole of Southern and East Africa and out into the Indian Ocean.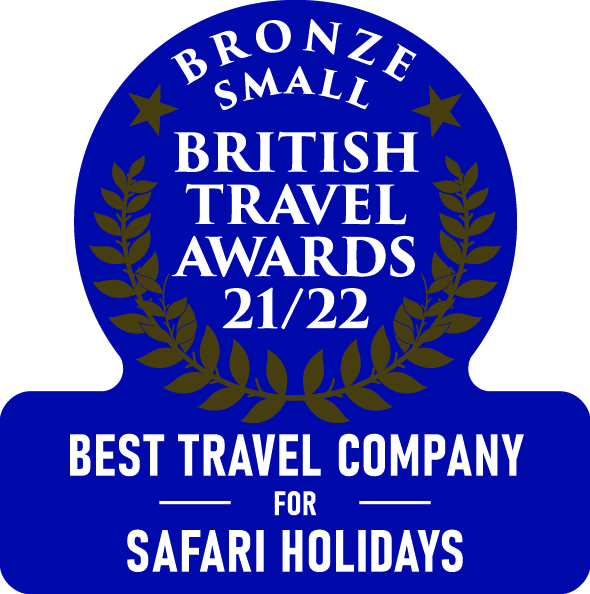 There have been many milestones and successes along the way including several awards, the most recent of which was a bronze award at the British Travel Awards 21/22 in the "Best Travel Company for Safari Holidays" category.
This award is particularly important to us as it is voted for by the public, and these awards are often referred to as the Oscars of the travel industry.
Many thanks to everyone who voted – it means the world to us!
There have, obviously, also been difficult times over the last 20 years. These would include the huge disruption to flights caused by the ash cloud from the Icelandic Volcano in 2010, and of course the recent closure of nearly all international travel for 2 years due to Covid-19 restrictions. We are grateful to have been able to weather these storms, and are looking forward to whatever the world decides to throw at us next with the confidence that we will continue to survive and thrive into the future.
After 20 years, our own love of the safari experience remains undimmed. In December of last year we spent 10 nights on safari in South Africa visiting a mix of old favourites that we have not seen for some time, and newer places that we are just adding to our portfolio now.
It was fantastic to get back to Africa for the first time since Covid restrictions were lifted. We are pleased to report that the accommodation, food and hospitality on this trip were outstanding, the transport arrangements flawless, and the wildlife of Africa as magnificent and enchanting as ever.
We were particularly thrilled to enjoy some incredible lion and leopard sightings in a couple of the slightly less well known reserves, and you can see more of our pictures from this trip on our Instagram feed and the Travel Butlers Blog.
Many thanks to everyone we have worked with for their commitment to delivering outstanding service to our clients over the years. This includes both those that have worked for Travel Butlers directly in the UK, and those employed by our friends and partners overseas.

And finally, of course, thank you to all the people who have trusted us with their precious holidays. We hope that you have fond memories of the trips that you have already taken, and that you are looking forward excitedly to any trips that you have planned for the future.

We hope we will be able to help you add more memories and stories to your own African adventures soon.

Best wishes,
Tracey & Paul Campbell
Travel Butlers Ltd
Finally…a few highlights from the last 20 years