We were delighted to win a bronze award at the British Travel Awards last month in the "Best Travel Company for Safari Holidays" category.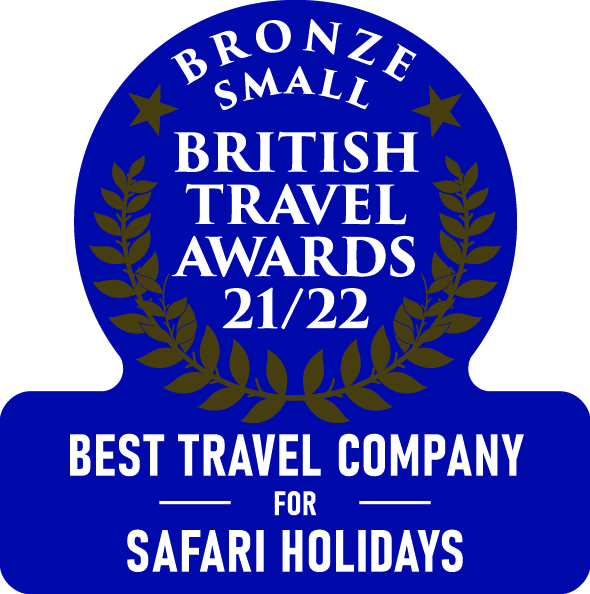 It is a great shame that we were unable to attend the gala dinner and prize giving due to other commitments, however this award is very special to us as it is voted for by the public and often considered the Oscars of the travel industry.
Congratulations to the other winners, and many thanks to everyone who voted for us. Thanks also to our partners in Africa who help us deliver such amazing holidays to our clients, and who have been so supportive during the Covid pandemic.
What a lovely way to end the year!
Merry Christmas,
Tracey & Paul Campbell