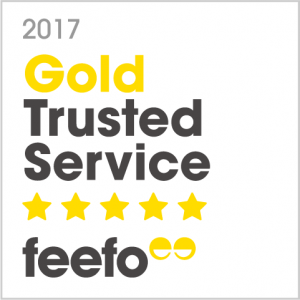 Excuse us if this seems a little like we are blowing our own trumpet, however we are delighted to hear that we have just won a Feefo Gold Trusted Service Award based on independent reviews by our customers on Feefo.com.
As a company we always strive to offer the best possible service, advice, and support to our clients, and it is always a real highlight of the week whenever we receive positive feedback from a client…so you can imagine how much this award based on all our reviews over the last year means to us.
Our heartfelt thanks to all the clients that have given us such lovely reviews on Feefo, and also to the outstanding safari lodges, hotels, guest houses and transport companies who deliver such exceptional experiences to our clients and are always there to work with us in the event that something goes awry.
I think I'd better stop here before I start sobbing like a Hollywood A-Lister and thanking my mum and cat…
Comments Off

on Travel Butlers Wins Feefo Gold Trusted Service Award